Candy Feels
From Our Readers: Maybe Love Is taking the Long Road
Where is love right now?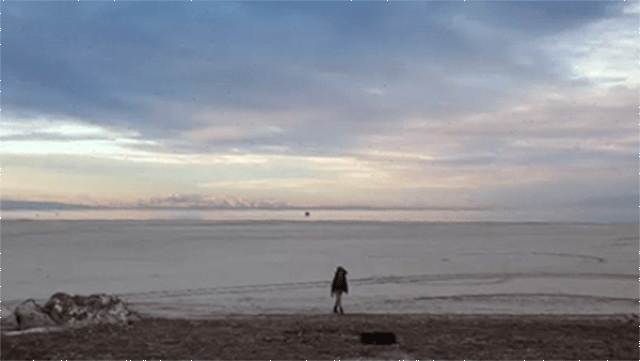 GIF Giphy
If love has its own GPS, I would love to know where it is.
I always tell myself that I am just taking the long road towards love but this morning, I wrote: Maybe love is taking the long road, too.
Maybe love is not like the sun which comes out every day and stays for a little while. Maybe love is like an eclipse which only appears once a year, decade, or century; we patiently wait for it and even if it takes a long time before its appearance, we believe the wait is going to be worth it because its beauty is beyond our expectations.
But unlike the fleeting eclipse, love stays. It enjoys the transcendental journey of being united. It shows itself for the people to see; love isn't afraid of being seen. Love is expressive so it needs a lot of time to prepare.
Maybe love is every car in EDSA. It loses its patience, too, but it can do nothing about it so it drifts to somnolence where it finds solace. Then after some time love wakes up only to see that it's stuck in the same place. It looks around and realizes that many other 'loves' are stuck there with it; love whispers, "I hope my lovers are waiting. I hope they see that other people are waiting for love like they do." Right now, I hope love doesn't run out of gasoline.
Maybe love forms like a diamond. It is composed of ordinary elements like Carbon in a diamond. As time passes by, they may not realize it but they've already created something bigger out of these little moments. Like a diamond, love takes time. Its composition doesn't have to be extraordinary. It needs pressure and pressure, in this case, is the choices we make for love.
Maybe love is taking the long road, too. I would love to know where it is. After knowing where it is, I'll leave it to itself because I believe that love knows its journey and destination. Love knows when to arrive. I just want to make sure that it's on its way and that it's safe. I once thought: gloomy is a heart waiting for its love. But now, I can say that the idea of love arriving on time for the right people, is exhilarating.
\\\\\\\\\\\\\\\\\\\\\\\\\\\\\\\\\\\\\\\\\\\\\\\\\\\\\\\\\\\\\\\\\\
Get the latest updates from candy!
subscribe to our newsletter!
////////////////////////////////////////////////////////////////
You don't even have to leave the house!
From digital art to photography to mixed media, Filipino artists show that creativity is never lost in our people.
Skip a makeup step with these beauty goodies!
Take pretty notes and study effectively with these tips!
Wait for a love like this. A love that is good to you, for you.
Are you up for this challenge?
Can't wait to see the actual gowns!
The up-and-coming musicians and childhood friends talk about their music, creative process, and why it's important to be woke.