Candy Feels
From Our Readers: It Was Too Late for Me to Like You
You can go now and make yourself a happy ending.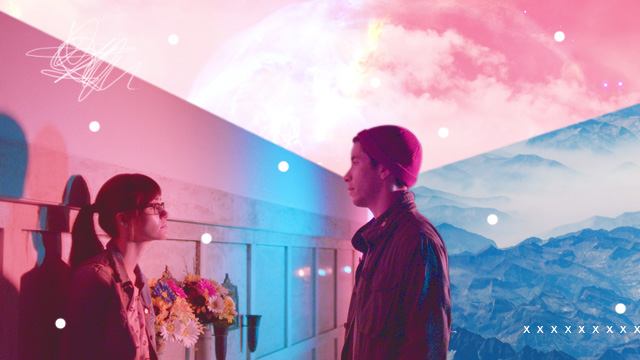 PHOTO IFC Films ART Clare Magno
I remember my friend telling me how you wanted me to fall for you and that when I did, how you would break my heart into pieces just as how I easily did so to other people's innocent souls, perhaps including your own.
I remember laughing, telling her that would never happen, that you could try all your might only to end up failing. I remember saying all those things too well. But I couldn't remember when I ate all those words up.
I thought that maybe you got through me when you started sending me those annoying messages filled with my name constantly. I seldom replied, but you were persistent. Maybe it was because you were so consistent, sending me messages day and night. So consistent that even when I was supposedly irritated, I was left waiting for those messages containing nothing but my name.
You slowly earned a spot in my schedule, and eventually in my heart. But it was not an easy game of tug of war.
I was a closed-off kind of person so no one really knew that the situation had escalated, and quickly too. I had developed a liking for you, maybe because I soon realized that your feelings were fading. We have always shared our stories and writeups in a way we didn't to other people and it was too late to feel special now.
ADVERTISEMENT - CONTINUE READING BELOW
You met a girl, you said. She also writes, you added. To keep this as honest as I'd hope, I'd say I was taken aback when you first talked about her, maybe then for the sole reason that I'd have one less boy to follow me around. It was petty, so I easily let it go. I wasn't that deep into you to fall down into the dark abyss upon knowing so anyway. In fact, when I knew this I was happy for you.
Never mind my sparking feelings. Never mind my stupid thoughts because finally, you found someone who would love you so much better than I ever will try to show, maybe.
In the end, I suppose I was just glad you met someone who wouldn't think twice of her feelings, of her thoughts, of her actions for you. I was happy that you had fallen for someone who wasn't too subtle to be obscured by her own defenses, as what you said I was. I was genuinely amazed, and amused by how time had tricked me. Maybe time didn't want me to be truly happy, or maybe it's because I didn't act on my true feelings sooner. The cowardice in my blood was hard to repel, after all. We might have been best friends, maybe even more, if only I let my boundaries go.
ADVERTISEMENT - CONTINUE READING BELOW
Alas, I will never know, as you will never know. I would now keep this in vain, waiting for my heart to flicker for another person who would mean so dear to me. I would still like the random company and the late night conversations we have on the rarest of times, of course. Unfortunately now, there's another person's feelings to consider. You're no longer my possible knight in shining armor but you're still a knight, even if it's to someone else.
Thank you for all the realizations and good luck with the rollercoaster journey of love, my friend. Now go make yourself a happy ending.
We rounded up some simple reminders that might help you get through this hectic week.
PSA: They're all REALLY CUTE.
Note to self: You having a hard time does not equate to you being less smart.
"You suddenly or sometimes won't feel so smart anymore."
Constant cups of coffee, panic attacks before exams, eyebags for days, and tons of memes about stress. Sound familiar?
If it's something you've meticulously mulled over and thought long and hard about, then you're not marupok because of it.
Trade in your old iPhone for the iPhone 11!
As part of the #BreakTheStigma campaign, mental health experts and advocates say there is nothing wrong with asking for and needing help.
Carlie Hanson is definitely someone to watch for!
Because coffee is LIFE, no matter where you are.
Contrary to popular belief, it's rare for people to find the "perfect" first job!