Candy Feels
From Our Readers: Is One Glance from You Too Much to Ask?
Why do we have to love someone who will never love us back?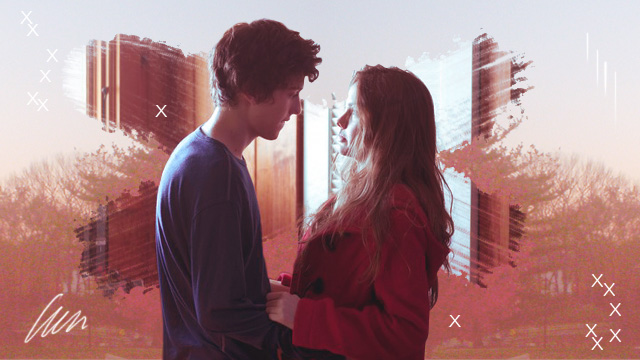 PHOTO 20th Century Fox ART Clare Magno
I have so many questions in my mind that I want to ask you. I'm getting frustrated about not knowing the answers.
Why do we have to love someone who will never love us back?
Why do I have to keep thinking about him even if in his dreams I may not appear?
Why do I care so much even if he never feels my presence?
Why do I have to stay awake at night worrying about him even if he's already sound asleep?
Why do I push myself too much to be near him when he's the one getting away from me?
Why am I the only one who got shot by Cupid, not the both of us?
Why do I love him so much even if I can't make him love me?
Why can't I end this feeling even if it hurts so much?
Why can't you look at me when you're the only one I see?
I was mesmerized by you. You stole my soul. You're unfair. Are you being selfish? Your eyes, nose, lips, everything have always been beautiful to me. How do you expect me not to fall for those?
It's hard for me not to feel anything about them. Someone would have thought I was crazy if they saw me like this.
Everyone has this dream to be loved by someone they love so much. Even hearing your name makes my heart flutter. 
I am falling deeper and deeper and you're not there to catch me.
I should have been more careful. I should have saved myself so that I wouldn't get hurt.
But can't you take one glance at me? Just one. That would be more than enough for me.
\\\\\\\\\\\\\\\\\\\\\\\\\\\\\\\\\\\\\\\\\\\\\\\\\\\\\\\\\\\\\\\\\\
Get the latest updates from candy!
subscribe to our newsletter!
////////////////////////////////////////////////////////////////
Skip a makeup step with these beauty goodies!
Take pretty notes and study effectively with these tips!
Wait for a love like this. A love that is good to you, for you.
Are you up for this challenge?
Can't wait to see the actual gowns!
The up-and-coming musicians and childhood friends talk about their music, creative process, and why it's important to be woke.
Because when it comes to a great lip game, there's really no need to splurge!
A different language sheds new light on everyday terms.