Candy Feels
From Our Readers: Is It Possible to Love Someone You Haven't Met?
I will always be a stranger to you.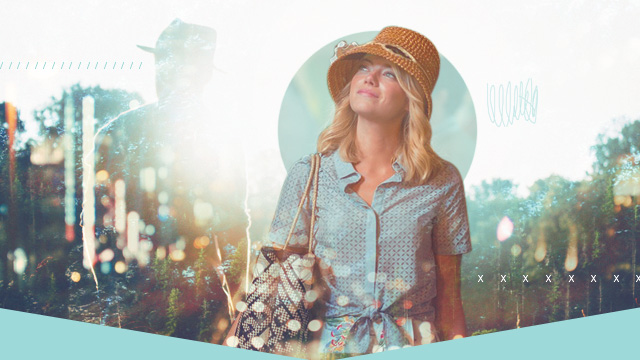 PHOTO 20th Century Fox ART Clare Magno
I have known you for almost three years now, but you don't know anything about me. They say it only takes three to four months to like someone and if it exceeds that length of time, it's already love. But how can I love you if I haven't even met you? I only know you through your social media accounts. I don't even know the real you. I stalk you through your tweets and posts and honestly, it feels like I know you more than that. It was in December when you accepted me on Facebook. Then I found out what your Twitter and Instagram handles were. I followed you and you followed me back, that made my day.
But how can I love you if I haven't even met you?
You are cute and nice and you have great taste in music. I remember it was February night when I tweeted a few lines from a song I know you like, you favorited it, and with that little thing you've done, you made my whole night. Every time I see that you're online, I tweet something—quotes or a few lines from a song that I know can fit in to something you just tweeted—just to see if you'll notice. But you never do. I tried to reach out to you by sending you a message, but you never replied. One day I decided that I am just wasting my time on making you to notice me, so I stopped. Months passed and I still see your tweets and photos online, but I don't care. Every once in a while though I still look at your tweets and you seem heartbroken. But I still try not to care.
ADVERTISEMENT - CONTINUE READING BELOW
One night I was pretty sad about something and I wanted to stop my tears, so I decided to do something I haven't done before. I made a Facebook account on another name, but with a bit of clue on who I am. I wrote you a message saying how I feel about you—from how I knew you to why I like you. I never expected that you'll reply.
You said thank you for the message and told me that I made your night. You also said that you hope to meet me soon and that you think I'm a nice person. Suddenly, all the feelings I forgot about you came back again. I replied saying that I hope to meet you too but I am somehow far from you. I waited for your reply but it never happened again. I thought you might be sleeping or you're spending time with your family, but days have passed, still there was nothing. You broke my heart all over again.
ADVERTISEMENT - CONTINUE READING BELOW
I dedicate Lang Leav's poem, A Stranger, to you. I am a complete stranger to you. I am from another city and you're from the other. I always wonder what I'll do if I saw you somewhere unexpectedly. I wonder how I'll feel when my eyes finally meet yours. I wonder what your voice sounds like or how beautiful your smile is in person. I guess I will never know, because I will always be a stranger to you.
For instance, UP MBS welcomes students from any university, college graduates, and even professionals!
From the master crammer to the sleeping beauty.
Do you thrive on working late nights and dread waking up early to get to school?
The student-artist talks about how he got started on portraiture and food art, his most memorable piece, and his advice to fellow student-artists.
For the third time, University of Sto. Tomas ranked first in an independent survey on the best psychology schools in the country.
"Psychology major ka? Sige nga, can you read my mind?"
Before you commit to your first ink, you might want to consider these things first.
Truth is, there's a chance your college major won't be entirely related to your career path.
There are some things we wish we would've done differently in high school.
It's in the world's natural order for people to make blunders and fail, so don't be too hard on yourself when things don't go your way.