Candy Feels
From Our Readers: I Was Just One of Your Options
It hurts to always be the second choice.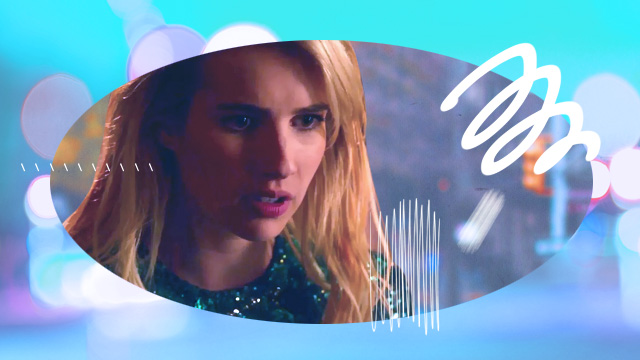 PHOTO Lionsgate ART Clare Magno
I have never really been anyone's favorite. I'm always the second choice, the second option, the default person when people don't have any other choice. I'm always misunderstood, I'm always the runt, the bad one. I'm always the one who's at fault.
I have never been someone's first thought in mind when they wake up in the morning. I've never been the one they remember when they hear a good quote or read a good book. I'm not the last thing in their mind before they drift off to sleep. And I've never been the first name and the first face they want to say and see first thing in the morning.
And when I cry, nobody cares. People will ask why but they wouldn't really care. It's hard to find someone who's really there. It's like one day they're here, one day they're there. One day they care, it is so unfair.
ADVERTISEMENT - CONTINUE READING BELOW
It is so tiring, this routine I'm so familiar with, a daily basis I was accustomed with. And they don't understand. No one knows my struggles, no one knows my pain. Simply because they just don't care. They will ask why but they would never listen. They would feign affection but the sincerity wasn't really there. All the faux smiles and faux expressions, I'm so tired of wearing this mask. But at the end of the day, I'm still the one who has to settle for this.
I have been so accustomed to pain, have been so beaten with life's cruelty. But I don't have marks of visible bruises but the pain and the scars were inside of me, inside of my soul, scarred in my heart. I'm physically fine, but emotionally I'm bruised, beaten and exhausted. And through all of that, I was actually surprised by my courage to still fake a smile.
ADVERTISEMENT - CONTINUE READING BELOW
Maybe this was my life, or maybe this will change somehow, someday. But I don't want to hold onto that because, as they say, it breeds eternal misery. But as contradicting as it sounds, I also don't want to burn out the flame of hope that's still glowing inside of me, no matter how little it may be now.
I still have faith in my heart, but I don't know how far I will go. Maybe, just maybe, there will come a day when I'll wake up and I would finally be someone's first thought in their mind, the first name lingering in their lips. Maybe I would be the first person they'd relate to and remember when a song on the radio plays and when a movie or a great book was read. Maybe I would be someone's favorite coffee partner, maybe I would be someone's everything. Maybe I would be everything to someone. Maybe I will learn to love myself.
ADVERTISEMENT - CONTINUE READING BELOW
All those maybes and all those possiblities. See? I still have hope, but it's slowly burning out. And I just wish someone would eventually come soon, light up a match and add fire into it and make it glow and warm again. But for now I'll just wait and learn to be the first choice, my first choice.
Aside from IU, heavyweight groups like BTS, BLACKPINK, TWICE, and BIGBANG are also on the list!
Both the shop and its drinks are too pink and pretty!
There are also useful tips for showering your cat and cutting their nails. #NEED
Who else is excited for an all new season of "Kingdom"?
It's honestly a pretty decent amount for extra income!
Here's a little guide to get you ready for post-college life.
More Hyun Bin content coming our way!
Makati has plenty of heritage and culture.
These are the styling mistakes you're probably making.
It's the new takeover trend in food.
You might be rekindling an old relationship, but you also wouldn't want to cut ties with other people in the process.
Craving that crispy CLOY goodness?