Candy Feels
From Our Readers: "I Was Broken and I'm Sorry That I Broke You, Too"
We sometimes become the person we told ourselves not to be.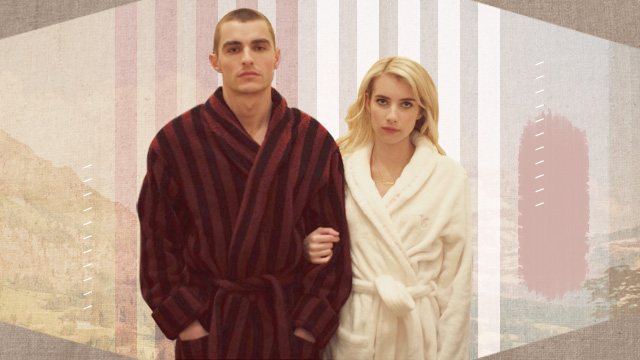 PHOTO Emma Roberts | instagram.com/emmaroberts ART Clare Magno
I used to be in love back in junior high. I was the kind of girl who would pursue what she loves—that means I'll do whatever it takes. But I guess not everyone is in for a little fun and adventure. The guy I met was afraid. For some reason, I couldn't fathom why he had his doubts. I was the one who was there for him when no one else was. I was there when he was crying because his parents were going to separate. And I was the one who begged him to stay when everything crumbled down.
I really didn't understand then why people had doubts about love.
For me, love comes in many forms. It may come as a bittersweet love story but it'll always taste the way it should. I was heartbroken, but I still gave him everything. None of it was ever enough to make him come back to me. My perception of love started to change.
ADVERTISEMENT - CONTINUE READING BELOW
I wasn't in a relationship for three years. I started moving on, I found friends that stood by me, and I was suddenly glad about the life I'm living.
Then a guy came along. He made me feel something again. I knew right then and there that I was about to experience love again. I tried to stop myself from feeling so much, but things sometimes are hard to control. Next thing I knew I was in a relationship again. I was furious by how this man loved me.
He mended my soul and knew my flaws, still he loved me even more.
During our date, he told me his parents wanted him to date someone else. I was nervously laughing, brushing off the thought he shared with me. I don't know if that was true or not, but I knew he wasn't really kidding. In the morning, he was gone. I haven't heard from him for three days. I was so worried, and I don't understand why he had to be like that. 
ADVERTISEMENT - CONTINUE READING BELOW
He knocked on my door after a few weeks, explaining what was really going on. What he told me was true. We were on the verge of a breakup, because we felt like we weren't destined to be together. He said that he doesn't want to break up with me and that he will fight for us. 
He fought for me and he ended his connection with his parents. He sacrificed everything for me. I couldn't stand watching him separated from his family, suffering just so he could be with me so I broke up with him.
It may be a foolish decision and our love may be true and divine, but I guess, if it will be, it has to wait for the right moment and time. 
I was afraid that our love had ended that way. I didn't get the chance to explain things to him because it's easier if he just accepted it. It might have been cruel, but I really did love him. I broke him because I was afraid.
I now understand what it's like to be devastated, seeking. But I am sorry that I let him experience the brokenness I was feeling. Once you've experienced the worst and strongest love of your life, be careful, because that love will truly be an ache in your heart. But it still is the best love of your life.
ADVERTISEMENT - CONTINUE READING BELOW
Sometimes, no matter how hard you try, some people just won't vibe with you, and that's totally fine.
Have you tried the #ComeAroundMeChallenge?
The cheerleading docu-series is a phenomenon.
A lot of them are dirtier than a toilet seat.
The kind of wholesome content we all love to see.
Being away from each other teaches you to cherish every moment together even more.
Your Moon sign is all about your most intimate feelings, fears, and desires.
Gotta stay cool, fresh, and iwas pawis.