Candy Feels
From Our Readers: I Want You to Be My Last
Meeting you was ordinary. Talking to you was casual. But falling in love with you was unexpected. Really.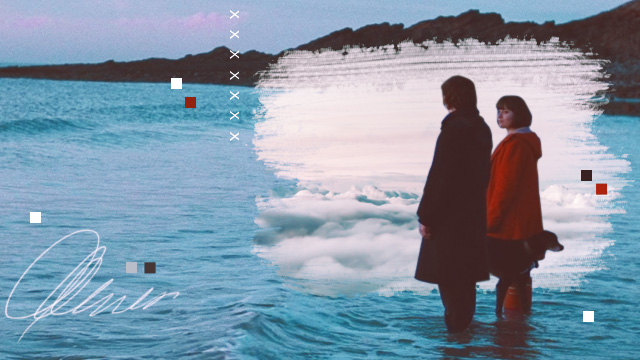 PHOTO The Weinstein Company ART Clare Magno
I am very grateful to have you. It's been four months since we made things official between us. Though we encountered trying times, we still stuck by each other through and through. Though we found ourselves disagreeing at times, we still found those differences something we have to accept about each other. The truth is, I want to apologize about this because I know you tried your best to make things okay. I'm sorry for making you feel that you just need to always understand where I was coming from. I am sorry for having excuses about everything. I promise to try and improve on this.
As days passed by, we saw more and more realities about each other. Just like what you told me, I am kind but I also have this tough side to me—something people rarely see. You were ready for that. You accepted that part of me even if it was tough. I just hope I didn't disappoint you. I also believed you can do better than what you're doing now. You always tell me that you're such a bad boy, that you can be mean, but I know you can do better than what you expect of yourself.
ADVERTISEMENT - CONTINUE READING BELOW
Always give yourself the best chances in life. We only live once so why not do the things that will make us experience priceless joy. Let's release to the air what makes us sad and broken. Let's fill our hearts with contentment, joy. It's okay to take risks and make mistakes at times. What's important is we keep striving for what makes us happy and better persons. 
There will still be a lot of revelations about us as the days go by. There will be times when we'll disappoint each other. We will get hurt when things are uncertain. But know that we'll feel whole, at best when we get through these stages in our relationship.
Whether you stay the same or change through the years, you will always be and still the man I want to stay in my life. I want you to be by my side through thick and thin. I want you to be my first and last kiss every day. I want to listen to the sound of your breathing when you fall asleep. I want to make you feel better when days are hard. I want to take care of you in every single way that I can. I want give you a hug and giggle with you when we're having a good day. I want to love you.
ADVERTISEMENT - CONTINUE READING BELOW
I want to remind you that you'll be fine and that you're incredibly amazing. I want to make you feel loved all the time. I want to sail this ship with you, and watch you be the captain of this for the rest of my life. I want to be yours. I want you to be my last. I want to love you, unconditionally.
Aside from IU, heavyweight groups like BTS, BLACKPINK, TWICE, and BIGBANG are also on the list!
Both the shop and its drinks are too pink and pretty!
There are also useful tips for showering your cat and cutting their nails. #NEED
Who else is excited for an all new season of "Kingdom"?
It's honestly a pretty decent amount for extra income!
Here's a little guide to get you ready for post-college life.
More Hyun Bin content coming our way!
Makati has plenty of heritage and culture.
These are the styling mistakes you're probably making.
It's the new takeover trend in food.
You might be rekindling an old relationship, but you also wouldn't want to cut ties with other people in the process.
Craving that crispy CLOY goodness?