Candy Feels
From Our Readers: I've Finally Moved On
Maybe it's for the best.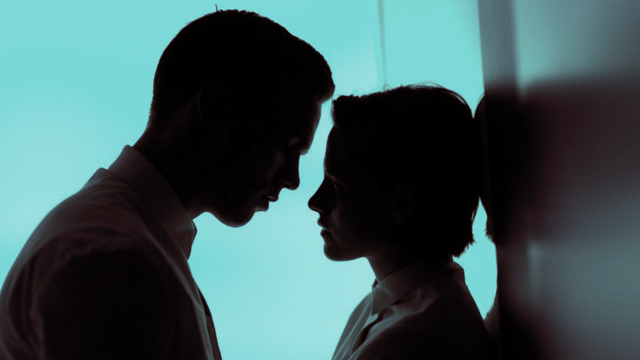 MCA Music ART Michelle Wu
These past few months have been great. I've spent it with the most genuine people ever. Had so many laughs, bonding moments, everything that I could ever imagine. When we were together I was happy of course, I never would have thought you would come into my life that unexpectedly and you did. I'm happy you did.
Even if we're over now, and we're not in each other's lives anymore I'm happy to say thank you. Thank you for letting me go, thank you for letting me feel the pain that I once thought I would never get out of. Thank you for the memories we shared, all the laughs, our jokes, kisses, and pinky promises. Those that we shared from the very beginning right up until the end. I'm glad we happened because you taught me to to handle the pain in ways I never thought I could. You taught me how to be brave and to be strong even if that was my only choice.
ADVERTISEMENT - CONTINUE READING BELOW
Back then when I first heard about your new girl, I always claimed I wasn't jealous. No one would believe me. It also came to a point where I witnessed it in person. You didn't look happy. I always wondered why. But I always felt angry towards you because I never thought you'd replace me so easily. I guess that's what hurts the most. We were very happy once upon a time. Even your mom could tell. Your smile is different, she said. I've never seen you smile like that before, she said. 
CONTINUE READING BELOW
Recommended Videos
Maybe we were meant to last, but maybe not for a lifetime.
After all this time you're still with her. I don't know for what reasons, maybe for reasons that I failed to fulfill. But you got what you want and I hope you made a wise decision, because after all this time I still do care for you. I think I always will.
ADVERTISEMENT - CONTINUE READING BELOW
You became a huge part of my life, and I will always cherish and be thankful for you no matter how it ended. I just want you to know that when I see you again, maybe with her, maybe not, or maybe even with another girl, I hope you're happy. I will give you a smile, and hope you're as happy as I am. You tried coming back into my life again, and I'm sorry I shut you out. 
Maybe someday we'll cross paths again. Maybe God gave us each other during that time to teach us that sometimes, the people we share promises with are not the ones who'll fulfill them. Maybe you were only meant to fulfill one chapter of my life. Maybe it was supposed to be just that.
I'm sorry that we didn't hold on to what we could have been, but thank you because for a moment we did. Thank you for letting me go.
ADVERTISEMENT - CONTINUE READING BELOW
To the person who I've forgiven, the person who I've finally let go of, to the person who I want nothing but happiness in the world even if that happiness doesn't include me, it would've been our anniversary. It's absurd that I still remember that when I know you would not think of it anymore. 
You're nothing but happy memories to me now, someone I once loved, someone who left me so quick in a blink of an eye, and had me replaced in a matter of seconds to make me feel like I was easily replaceable.
I'm not the same girl you loved a year ago. I've changed, and that's because the pain changed me. But maybe this is for the best.
Facebook is allegedly collecting unauthorized data for market research.
They'll fit right into your #aesthetic home study area!
From light-hearted rom-coms to musicals.
She's set to star as the young Gabbie Salazar, originally played by Shaina.
We're keeping her tips in mind!
Proof that Ivana has a heart of gold.
Pagdating sa skincare, stick to one ba dapat?
In the public eye, at least! As Janella once said, "Masaya but I just don't want to share a lot."
It aims to help 500 jeepney drivers from Rizal.
Pretty sure you already have it!
From The Candy Bulletin Community