Candy Feels
From Our Readers: I'm Not Strong Enough for You
To the girl who regretted giving up her dream.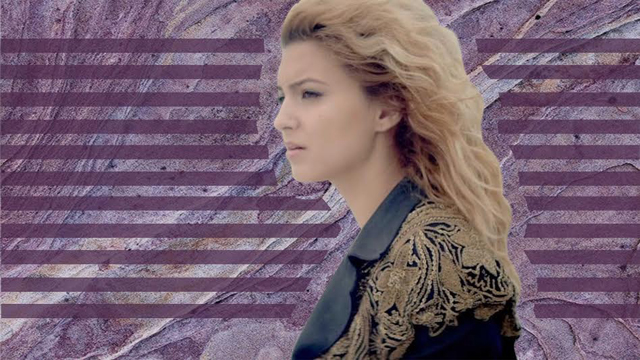 ART Michelle Wu PHOTO Capitol Records
All my life I thought it was you. I made myself believe that you have everything I was looking for, everything I needed. To me, you are my dream, you are my passion. And one day, I want you to be my future.
Everytime I wake up, I always ask myself, "What do I want to be?" My heart will answer almost always, "The one who deserves to be part of your world." I did become a part of your world. My love for you continued to grow and grow until it became the most beautiful thing that ever happened to me. 
You are the reason why I believe that I can reach the sky and rearrange the stars to my liking.
I never believed in failure. Not until you're the one who suddenly made me feel that I am one. I never thought this, you will be this hard. Frustrations became my worst enemy. I felt like giving up every single time you made things so hard for me to bear. I kept on asking myself if loving you was a right decision. I just really want someone to tell me that everything will be alright, that this is just an obstacle. Even a simple message to cheer me up will do. 
ADVERTISEMENT - CONTINUE READING BELOW
I expected that you, of all people, will understand all the hardships I went through just so I can deserve to be a part of your world. 
But nothing ever happened for that. They told me to just give up and accept the reality that I do not deserve to be with you. I left you but my heart always finds its way to bring up all the memories we had and all the lessons I should have learned by now.
You always have a special place in my life. Yes, I regret leaving you. I regret giving up. I should have fought for my dream, for you, for us. But I guess I am too weak, just too tired to do that. And in your world, you don't need weak ones. You deserve people with strong hearts. I am not one of those people. Sorry if I wasn't able to keep holding on. I wish I were strong enough to fight for you.
We rounded up some simple reminders that might help you get through this hectic week.
PSA: They're all REALLY CUTE.
Note to self: You having a hard time does not equate to you being less smart.
"You suddenly or sometimes won't feel so smart anymore."
Constant cups of coffee, panic attacks before exams, eyebags for days, and tons of memes about stress. Sound familiar?
If it's something you've meticulously mulled over and thought long and hard about, then you're not marupok because of it.
Trade in your old iPhone for the iPhone 11!
As part of the #BreakTheStigma campaign, mental health experts and advocates say there is nothing wrong with asking for and needing help.
Carlie Hanson is definitely someone to watch for!
Because coffee is LIFE, no matter where you are.
Contrary to popular belief, it's rare for people to find the "perfect" first job!