Candy Feels
From Our Readers: I'm Just Waiting for the End
I thought there's no way we could ever end. Now there are a million reasons why we could soon.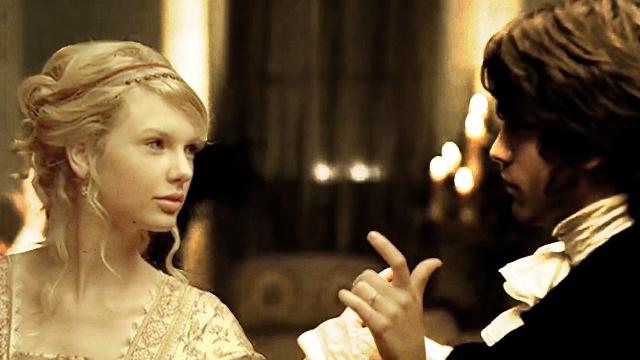 MCA Music
You know that kind of relationship when it feels like you're headed nowhere but the end? It's like driving down a road knowing that you're just waiting for something to stop. But somehow, a part of you is hoping it wouldn't be that way. You're wishing it could keep going or that you'll arrive at something better.
That's how I feel about us. Ever since, the course of our love never run smooth. There was always danger threatening us. It used to feel so challenging. I loved the fact that we were star-crossed lovers, with almost everyone fighting the idea of us being together but we still kept going.
We went on risky adventures that left us breathless and longing for each other more each day. At our young age we made serious plans for us, real dreams that we vowed to make happen once we finish our studies and are able to stand on our own. Those dreams kept me still and brazen in this Bonnie and Clyde relationship. You stood strong with me, equally intensely happy and crazy about us. Or so I thought.
ADVERTISEMENT - CONTINUE READING BELOW
I didn't realize that all this time, we were putting ourselves in a greater risk—the risk of falling harder for each other and being too attached. It could have been a great thing, if we're just like other couples our age, but we weren't. We risked too much, took everything deeply, and now that we would transitioning to a long distance relationship, we find being away from each other too hard to deal with. There's just no way I would ever consider detaching myself, but that seems to be only the choice now.
Honestly, it wasn't suppose to be an issue to me. As long as I know you would be there to love me, distance wouldn't matter at all. The problem was you. You were starting to give up the fight. You began by acting cold once in a while, pretending not to notice my messages. You tell others stuff like how you hate our current situation and that you wish you could change your whole life.
ADVERTISEMENT - CONTINUE READING BELOW
That made me feel like I was the greatest mistake of your life. You never told it to me, but you made a way to make me feel it.
It was as if you were entangled in a big mess and you couldn't get yourself out of it. That made me feel like I was the greatest mistake of your life. You never told it to me, but you made a way to make me feel it. Before, whenever you have problems, you'd open it up to me. Now, you just tell me nothing's wrong, when in reality, everything felt wrong for you. You were taking my presence for granted too. We usually end up fighting whenever we'd see each other. Although you apologize afterwards, those fights remained unsettled.
Now it's been a month and we are still in the same mess. I've been preoccupied with thoughts of letting you, but I still don't understand. Why did we have to be this way? Shouldn't we become stronger now that we were facing a greater challenge before us? We had sacrificed too much already, and it'd be heartbreaking if just let it all slip away now.
ADVERTISEMENT - CONTINUE READING BELOW
I kept telling myself to be stronger and to keep holding on, but it's difficult to grip on a tattered rope especially when I'm trying to save both of us from crashing.
I don't know if it is the best thing to do after all. I could just let us both crash and vanish with the pieces of our love, or keep on trying to glue our broken pieces back. Right now, I'm just riding shotgun while you drive on wherever you want us to be. We could either just wait until we hit a roadblock, or you could steer it to a direction where we could be back to how things were, safe and sound in each other's love. The choice is all in your hands, and I'm wishing you can make the best one.
Knowing what acne on different parts of our faces mean might help us get to the root of the skin issue better.
Spending an extra year in college shouldn't feel like the end of the world.
This year's Shell National Students Arts Competition (NSAC) theme is "ImagineNation."
By 2020, aspiring shoemakers will be able to take TESDA-certified training programs in shoe technology!
Wondering what to expect for the competition on Sunday?
Put these movies on, catch these inspiring quotes, and remind yourself that you deserve to be loved and to grow, with or without your S.O.
For instance, UP MBS welcomes students from any university, college graduates, and even professionals!
From the master crammer to the sleeping beauty.
Do you thrive on working late nights and dread waking up early to get to school?
The student-artist talks about how he got started on portraiture and food art, his most memorable piece, and his advice to fellow student-artists.
For the third time, University of Sto. Tomas ranked first in an independent survey on the best psychology schools in the country.