Candy Feels
From Our Readers: I Lost You
After all this time, I think I'll still love you for a lifetime.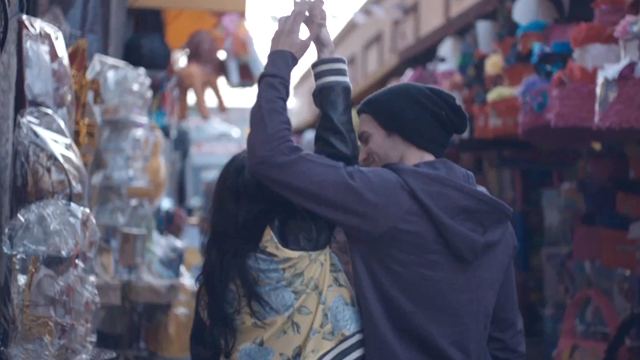 favim.com
You were my everything,
Someone I always wished would stay.
You were my everything,
Someone I thought would be there come what may. 
After all this time,
I think I'll still love you for a lifetime.
This relationship has ended,
And I think my heart will never be mended. 
I was sad and I felt blue,
But why didn't I feel you?
You are just two miles away,
Only one call from you will make my day. 
You made me a promise and even swore to God
That you're never going to leave no matter what.
But then you did and my heart was cut,
And I didn't know what to say to my squad. 
Lots of apologies,
Lots of understandings,
But despite all of that,
I'll never go away like a running cat.
I forgave you for your carelessness,
But I also hope you forgive me for all my flaws.
You said I was your happiness,
But then you left and I wished that was just a pause. 
ADVERTISEMENT - CONTINUE READING BELOW
You're gone,
And I was left crying.
You gave up,
And I was close to dying.
One time, you asked me to stay,
And so I did.
But when I asked you to stay,
I also wished you did. 
It was only two days ago
When you left the door.
But when you let me go,
I prayed it goes back to the way it was before. 
You know without you, I'll never be happy,
But then why did you set me free?
I feel more than sappy,
And with your decision I don't agree.
I thank you for everything we had,
All those memories, good and bad.
I will never forget the love we shared,
And all the moments that we were paired.
I also ask for your forgiveness
For all my flaws and my mistakes,
The fights and all the stress.
But always know, that meeting you was a feeling of being more than blessed.
ADVERTISEMENT - CONTINUE READING BELOW
I'll always be thankful for you
For being a part of my life I never knew.
Remember that I'll be here patiently waiting for you,
Because I will always love you.
You are the guy that I loved the most,
And also the guy that I had lost.
But you'll always be my angel,
The angel with whom I fell for.
Captain Ri and Se-ri are here to give us more kilig!
Featuring Brown, Choco, and Cony!
Coffee is life, pero minsan, kailangan talagang mag tipid-tpid 'pag may time.
Aside from electricity and water, here are some essential subscription services you can divide among you and your dormmates.
#TalaNation on a different level!
Showing vulnerability doesn't make you less independent.
I was young, supposedly halfway through my first college degree, working several side hustles to pay the bills with zero savings.
You don't have to splurge a lot on an expensive model for its high-quality camera to get started with vlogging.
Straight from Lana Condor and Noah Centineo, no biggie!
Just like in your darkest times, your college friends were there with you during the best days of your life.