Candy Feels
From Our Readers: I Lost My Great Love
Nobody taught me that even your Great Love can leave you.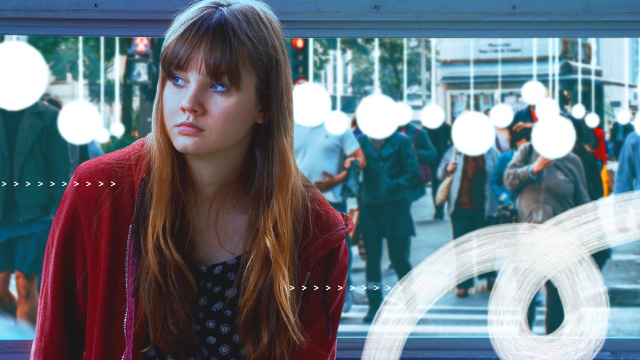 PHOTO The Weinstein Company ART Clare Magno
I have always been a fan and a firm believer of Great Love, that Love of Your Life kind of love. I was stuck in that idea of having someone you can call your soul mate, your other half.
You were my high school sweetheart, my first love. You loved me at my best, and still kept me at even at my worst. You were that person I grew up with, as I faced my fears and doubts. I spent so much of my time, my energy, my life with you. We've been through the best and the toughest times together, but we somehow managed to survive. I always thought we came out of those things stronger. I've always believed in our team. And from then on, with you, I was sure about everything.
You were there in all my dreams, my future plans. We even dreamed of a house, a huge family, and even plotted out adventures that we'd get ourselves into at the soonest times possible. I carried that assurance with me for four years. 
ADVERTISEMENT - CONTINUE READING BELOW
Four years of high and lows. Four years of dreaming big and scary dreams. Four years of growing. Four years of winging life. Together.
Whenever I don't feel your physical presence, I find comfort in the love that allows you to be with me everywhere. You're in the conversations that I subtly make with people. You're in the love songs I sing myself. You're in the silent late night walks on familiar streets. You're in the mornings of hope and certainty that everything will be okay.
But nobody taught me that even your Great Love can leave you, that soul mates can lose you. Nobody told me that although we may have met the love of our lives, sometimes, we don't really get to keep them.
You left a hollow hole in my chest when you said goodbye. Up until now, I still struggle to ask myself, how can someone just not be there anymore? How can you, in a snap, choose to vanish from my life just like that? How can you all of a sudden, want a life without me? How can your promises suddenly blur and turn into awful lies?
When you left, I didn't know how to tie together conversations that trigger. I didn't know how to sleep without crying. I didn't know if I'll ever get home safely by myself on cold lonely nights. I didn't even know how to start the day without you in it.
ADVERTISEMENT - CONTINUE READING BELOW
It's been a year since we last talked. I've gone through so much and I want to tell you all my stories. You know how forgetful I tend to be, and I've always wanted you to be the first person that I can go to before I forget them. In case I forget them.
But now, the visions are still clear. Those lone moments still linger. Those stories remain unforgettable. Because I know, in those stories that I have yet to tell, none of them include you in the picture.
Every story is a painful reminder. And every story is a story of survival. 
In case you're wondering, I made it out alive and breathing. I made more friends. I made interesting and substantial conversations with people. I sang different songs. I survived the late night walks. And I made it through each morning, happy and content. I have changed a lot.
But you're still here. And I'm afraid that when our paths cross again, my chest will burn and my heart will dance in a familiar rhythm. My mind will recall my favorite love songs. My mind will bring up stories that you would probably want to hear. So when I see you, I'll give you the warmest smile. No trace of hatred. No lingering pain. Because you've survived the toughest storms too.
ADVERTISEMENT - CONTINUE READING BELOW
To you, my Great Love, you will always, always be a part of me. And no powerful force in this world could ever change that.  In a parallel universe, we might actually be having breakfast dates in our PJs and fulfilling those dream adventures. Even if we did not end up together in this life, I am truly thankful to have met you.
So no matter where you are, just know, that you will always have this special spot in my heart. And I hope when you remember me, you get to smile too.
Aside from IU, heavyweight groups like BTS, BLACKPINK, TWICE, and BIGBANG are also on the list!
Both the shop and its drinks are too pink and pretty!
There are also useful tips for showering your cat and cutting their nails. #NEED
Who else is excited for an all new season of "Kingdom"?
It's honestly a pretty decent amount for extra income!
Here's a little guide to get you ready for post-college life.
More Hyun Bin content coming our way!
Makati has plenty of heritage and culture.
These are the styling mistakes you're probably making.
It's the new takeover trend in food.
You might be rekindling an old relationship, but you also wouldn't want to cut ties with other people in the process.
Craving that crispy CLOY goodness?