Candy Feels
From Our Readers: "I Lost My Friends, But I Found Love and Myself"
The accusations are just unfair.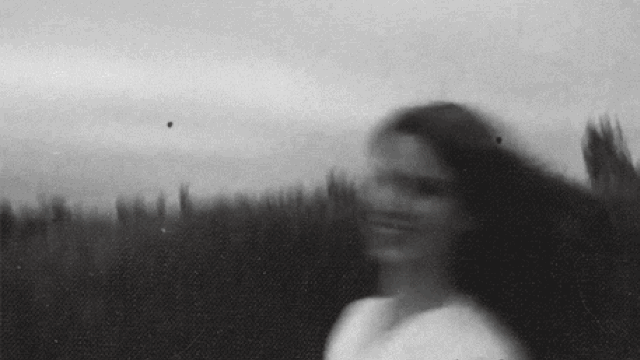 GIF Giphy
I've never ever been in a serious relationship before. All my friends know that. They even used to tease me that I'll be an old maid. It wasn't a big deal. I was a coward when it came to love. That was never my priority; I always thought that I would be better off without it. I have my friends and I love and treasure them with every beat of my heart.
I may be the crazy, loud, and hyper, but when I'm alone, I was also often depressed and anxious. And despite my friends, I feel alone and worthless. And I was used to that. Being happy and sad at the same time, being at war with myself, fighting off demons in my head and constantly overthinking. You can say I'm emotionally unstable and often times, self-destructive.
I remember being afraid, that I would feel like that for the rest of my lief.
Until he came. The one person strong enough to break down the walls surrounding my heart, brick by brick. He filled my sad, empty, and hurting heart with his overwhelming love, care, efforts, and sacrifices. I gave him all the reasons to give up on me, he saw the worst in me, the damages, the scars. I used to pushed him away. But still, he stayed. His love is so strong and real. And that love, changed me.
ADVERTISEMENT - CONTINUE READING BELOW
My depression, anxiety, emptiness, and numbness slowly disappeared. He made me feel so loved, that despite all I've been through, I'm still worthy to be loved. He taught me to love myself, to think of myself, and do what's best for me. He put all my fears and insecurities to sleep. And because of him, I became closer to my family. He didn't just change me, he helped me grow into the person I want to be.
He was the only person who made me feel all this, and it was overwhelming. He became my world, but he is. He was also my home. With him, I am safe, I am at ease, I can be myself.
The Internet claims that, "According to research, you lose two to three friends when you enter a relationship," and that sometimes friendships don't last when people get into a committed relationship that had changed their lives. In my case, it seemed that my friends didn't like my boyfriend that much. It's understandable really because we have our own opinions. But what's not acceptable is the way they talked behind my back. Friends don't do that, never. You don't say bad things, destructive things about your friend or her boyfriend to other people. But that's what they did.
ADVERTISEMENT - CONTINUE READING BELOW
I forgave them. Also because I knew I lacked the bonding time we used to have. True, I was almost always with him because he tries so hard to be with me despite my busy schedule and my friends don't. After that, I purposely limited my time with them. Because backstabbing is something you can forgive but never forget. As time goes by, I got more and more distant from them because they gave me all the reasons to do so.
I realized my worth. I will not stay somewhere or with someone just because it's comfortable. Yes, now I'm all my own. And it's one of the best things that happened to me.
I left the people who didn't value me, who disrespected me and my relationship. In return, I learned to be independent, responsible, and to stand in my own two feet.
The love of my life was the only person who didn't leave me, he helped me more than he should, and he made me feel how much he loves me that I can feel my heart ready to burst everytime he looks at me. It was an us against the world love story, the life-changing passionate and overwhelming once in a lifetime love. 
ADVERTISEMENT - CONTINUE READING BELOW
I lost them, but it really wasn't a lost. It really hurt; you did all you can for them and they still managed to do that to you. I'm not gonna lie about how I hate them. I know hating is bad, but I'm just a person and I'm being real. But I won't let myself be fueled by my hate, instead I will use it to prove to them and to everyone that me having a boyfriend did change me—not in the negative way they claim. It actually changed me to the best version of myself that I'm proud of. 
What's your best and worst trait as a friend?
Stock your freezer with your all-time Jollibee favorites!
Make the most out of your time in self-quarantine!
It's okay to take it slow.
Are you ready to elect the next Philippine president?
A lot of them are apps we haven't heard of before.
We're sure you've seen portraits on your feed.
Some good news to start your day off!
It includes Lee Min-ho's TV comeback!