Candy Feels
From Our Readers: I Just Thought You Were the One
He's the very best of me.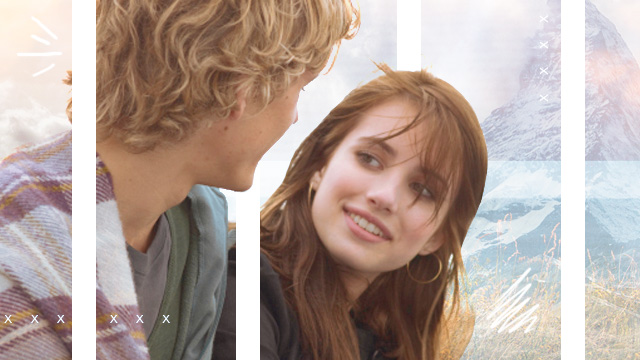 PHOTO Universal Pictures ART Clare Magno
You know that moment when you think everything's perfect and really going well, then something happens to ruin everything? That's what happened to us. Things were going well and in just one snap, we lost it all. Our two years became nothing. I died a thousand deaths because I never thought I'd lose you. I never thought we'd end just like that.
I loved you so much, and that was the only thing that kept me going. That's the purest part of me. But I lost that, too.
We were so happy before. Every moment that I'm with you felt like home. You complete me in every way, and I still remember every single thing about you. I still remember the way you laugh, the way you talk, the way you kissed me, the way you held me in your arms, the look on your face when I sing to you. I remember how we argued about the little things but when we looked at each other, we can't help but just laugh about the reason we fought.
ADVERTISEMENT - CONTINUE READING BELOW
I remember those long drives, and when we slow danced on the road. I remember our late night talks, when we used to discuss the names of our future kids. We planned our future together. I remember how you cried and told me that you're so lucky that you can't afford to lose me. I remember everything. I know I will never forget.
You made me feel alive. You made me feel something that I never felt before. You're the best thing that's ever happened to me, nothing can take that away from. Not even myself.
I made you my world. I focused on you. I gave you everything. I gave you two years of my life. I was devoted to you. I gave you the universe. I loved you. But those things were never enough for you. You never saw me. You never saw the sacrifices I made for you, for us. You never saw how I accepted your mistakes and flaws over and over again. I never gave up on you.
But just this once, I will because I really cannot take it anymore. It's too much, too much for me to bear, too much for me to accept. You only loved me when everything's perfect. You only loved me because you know I won't go. I used to think that I can't live without you, too, and I lost myself trying to fix you. I became so destructive. I can't even see my worth, until now. I can't forgive myself for ruining who I am. I lost it all. But I am trying, really trying hard to put myself back together.
ADVERTISEMENT - CONTINUE READING BELOW
Thank you for making me the strongest and toughest version of myself.
I want to thank you for everything. You lit up my life. Thank you for making me the strongest and toughest version of myself. You made me who I am today. I still cry, but I know I can do this. Our relationship did not last until the end but I am thankful it happened and that we had it. I want you to remember that you'll always have a special place in my heart, no one can ever take your place. I am thankful that you came into my life. I won't regret anything, everything. I loved you, I love you, I will always love you. And I wish you all the happiness in life.
We rounded up some simple reminders that might help you get through this hectic week.
PSA: They're all REALLY CUTE.
Note to self: You having a hard time does not equate to you being less smart.
"You suddenly or sometimes won't feel so smart anymore."
Constant cups of coffee, panic attacks before exams, eyebags for days, and tons of memes about stress. Sound familiar?
If it's something you've meticulously mulled over and thought long and hard about, then you're not marupok because of it.
Trade in your old iPhone for the iPhone 11!
As part of the #BreakTheStigma campaign, mental health experts and advocates say there is nothing wrong with asking for and needing help.
Carlie Hanson is definitely someone to watch for!
Because coffee is LIFE, no matter where you are.
Contrary to popular belief, it's rare for people to find the "perfect" first job!