Candy Feels
From Our Readers: I Just Thought We'd Never End
But we did.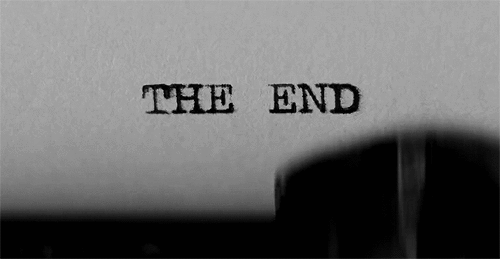 GIF Tumblr (personal-interest-in-you)
These are the moments wherein I can perfectly recall how you and I met. How we met is a lot different than those typical stories of how every love story started but that's not what I wanted to talk about. Because the thing here is, just like most love stories, ours had its own ending too.
Before I met you, I was so broken to the point that I didn't even know how to pick myself up and mend the pieces of my heart again. Knowing that you're not the only one after years of being together sucks so much that I couldn't figure out how to begin if I was to continue with my life. When I was finally able to bring myself back together, I built walls around me because I was too scared of getting hurt the same way as before.
But you were a different story. I knew right then and there that you were up to no good. You were bad news the moment I met you, but you were so good at pushing yourself into my life. There was no stopping you and there was no stopping my heart too. Soon enough, all the walls I built started crumbling down.
ADVERTISEMENT - CONTINUE READING BELOW
During the entire duration of the relationship, we had misunderstandings, but we found ways of fixing them. We would break up and then find ways of being back in each other's arms. We believed that love was the solution to everything, that as long as we are in love, everything will be alright. Even if you fooled around with other people, I still gave you a chance. 
Then I had to leave for my family. The first month of not having you near me was so hard. It was so hard to cope up and all I wanted was to be with you, but you told me that we can do this and that you will wait for me to come back for you. However, there was one important detail that you forgot to tell me—that you will be waiting for me while you're with another girl. 
Now that I have finally realized that the "us" I used to put much trust in should come to an end. I keep on finding the right words to say but I failed at it. I hope these words would reach you. 
ADVERTISEMENT - CONTINUE READING BELOW
Let me start by telling you how much I love you, how much that love consumes my entire being, and how much that love has filled my heart so much joy and sadness. Loving you felt like I was in a whole new world because nothing else mattered as long as I have you. 
But now I hate you more than ever because as much as I want to hate you, I just can't.
I will remember you in every sad song that I will ever hear
I will remember you in every drop that my eye would tear
I will remember you in every breath that I would take
And I will remember you in every beat that my heart would make
But I wish I stop remembering you
Because I know you don't feel the same way, too.
Featuring Brown, Choco, and Cony!
Coffee is life, pero minsan, kailangan talagang mag tipid-tpid 'pag may time.
Aside from electricity and water, here are some essential subscription services you can divide among you and your dormmates.
#TalaNation on a different level!
Showing vulnerability doesn't make you less independent.
I was young, supposedly halfway through my first college degree, working several side hustles to pay the bills with zero savings.
You don't have to splurge a lot on an expensive model for its high-quality camera to get started with vlogging.
Straight from Lana Condor and Noah Centineo, no biggie!
Just like in your darkest times, your college friends were there with you during the best days of your life.
Pasig City government aims to allow more scholars to have free tuition and higher incentives.
The last remaining speakers of a dying language wanted help to preserve their heritage.