Candy Feels
From Our Readers: "I Had to Choose Between My Best Friend and a Guy I Loved"
And I chose friendship.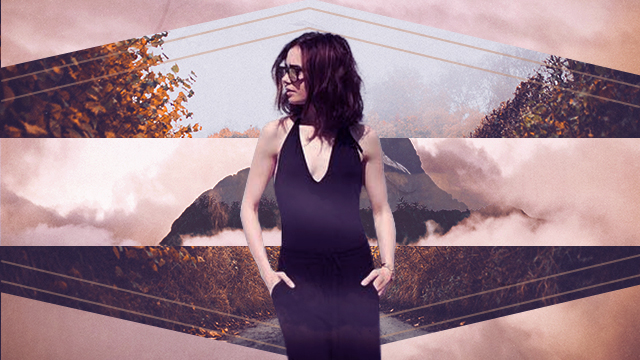 PHOTO Lily Collins | instagram.com/lilyjcollins ART Naomi Torrecampo
We have been friends for a long time already. But it's just recently that I noticed that we have gotten closer. We talked about random things and tell each other every single thought we have in mind. You think negatively of yourself when you're actually really funny, sweet, and interesting. Our conversations range from "Kumusta?" to "Do you believe in reincarnation?"
I realized that you are really different from other guys. You think deeper about life and you have a really quiet attitude. I am starting to admire that about you. For those times when we talked for hours and hours, I felt like I discovered so much more about you and it made me feel special. Those times made our friendship grow deeper. At least I thought so.
I can't figure if I am romantically attracted to you or if I'm just attached to the thought that you'll always be the guy who'll be interested in hearing every thought that I have in mind because of our opposite outlooks in life. I just love how our conversations flow.
ADVERTISEMENT - CONTINUE READING BELOW
But you are my best friend's ex.
Maybe that's why I'm confused about how I felt, something was stopping me—the thought of losing my best friend. The mere fact that I cannot tell her this story is proof that something is not right. I cannot fall for you. I cannot love you.
I am already missing those times when I can still tell her even the tiniest kilig that I experienced, even my dreams and nightmares. Because now, I can't. Just recently, I dreamt about you and it breaks my heart whenever I imagine what her reaction would be after she finds out.
I'm not sure if she still loves you, but I'm sure that she hasn't moved on yet.
The same goes for you. I cannot tell you because it is you. You are the reason why I am feeling this. Even though you're used to being my living diary, I have to leave this part of my life out.
It somehow hurts that I have to show you I'm okay when I really am screaming inside. I love you both and this love is my reason to stop.
ADVERTISEMENT - CONTINUE READING BELOW
Sometimes, no matter how hard you try, some people just won't vibe with you, and that's totally fine.
Have you tried the #ComeAroundMeChallenge?
The cheerleading docu-series is a phenomenon.
A lot of them are dirtier than a toilet seat.
The kind of wholesome content we all love to see.
Being away from each other teaches you to cherish every moment together even more.
Your Moon sign is all about your most intimate feelings, fears, and desires.
Gotta stay cool, fresh, and iwas pawis.