Candy Feels
From Our Readers: I Guess We'll Never Really Know
To the guy I almost fought for, this will be my last written piece for you.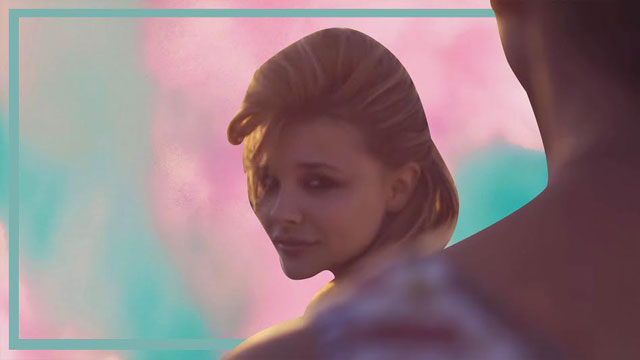 ART Michelle Wu PHOTO Mexican Summer
We almost had it.
But the universe just won't let us happen. I guess what we had was just déjà vu. For the second time, we almost had it all over again.
Those late night conversations, the sweet talks, that kilig feeling... it felt like everything was perfect, all was in place. I thought that it was our time, that maybe the reason why it didn't work in the past was because the future held something better for us. I trusted you, again. I defended you to my friends whenever they remind me of what you've done. I asked them to give you a chance because I believe you'll change, that you've changed.
This time I told you what I felt, what I really feel. I want to make every moment perfect but everything fails so easily because of me. It all went wrong because of my decisions. I chose my priorities over you. Yes, I admit you're not my first priority. I don't know; I just felt it was the right thing to do because I thought you can wait. I thought you'd understand. I never thought you'd end up giving up on me, and I'm so sorry for not thinking that you're hurting somehow. I was so selfish to believe that you can take it. I just thought of what's best for me and I forgot about what's best for us.
ADVERTISEMENT - CONTINUE READING BELOW
Now, I already lost you. It's my fault and I'm so sorry. You deserve the freedom to love someone who will give her full attention you you, and I guess I'm not that girl. I decided to let you go the moment you chose her. I wanted to fight, I still want to fight, but how, when you've already given up on us? How can I fight for someone who doesn't want to stay?
And so I quit, I quit making reasons to make you want to stay.
It has been three long months since we last talked. Yes, I'm missing you and I know you barely think of me. You are happy with her, and I'm here trying to be happy for you. Sorry for being so bitter about you, because I just expected something different. I didn't think we'll end up in the same situation as the first time. Again, for the second time of loving you, I'm left hanging and holding on to something that is not there anymore.
ADVERTISEMENT - CONTINUE READING BELOW
Because while I'm having high hopes about us, there you are quietly walking away. Leaving me behind. Not looking back. No goodbyes. No last smile. No closure. We just stopped. I guess it's the best closure for us.
Thank you for giving up on me. Thank you for not taking the risk. Thank you for not fighting on what could have been ours.
For instance, UP MBS welcomes students from any university, college graduates, and even professionals!
From the master crammer to the sleeping beauty.
Do you thrive on working late nights and dread waking up early to get to school?
The student-artist talks about how he got started on portraiture and food art, his most memorable piece, and his advice to fellow student-artists.
For the third time, University of Sto. Tomas ranked first in an independent survey on the best psychology schools in the country.
"Psychology major ka? Sige nga, can you read my mind?"
Before you commit to your first ink, you might want to consider these things first.
Truth is, there's a chance your college major won't be entirely related to your career path.
There are some things we wish we would've done differently in high school.
It's in the world's natural order for people to make blunders and fail, so don't be too hard on yourself when things don't go your way.