Candy Feels
From Our Readers: I Gave You Up Twice
A letter to the guy I gave up twice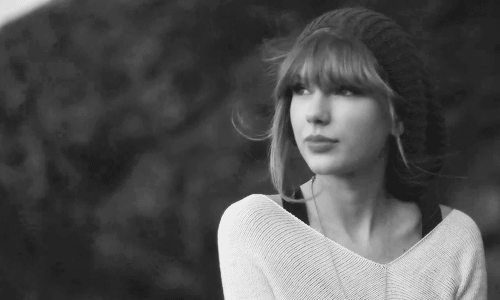 GIF Giphy
I told myself that it wouldn't take weeks or months or even years to move on from you because for me, moving on is a choice. I was wrong. I was so wrong to think moving on from you would be easy, that I could forget you as quickly as possible.
Five months after our first breakup, I felt so unloved and lost. I cried for a day and promised myself that after the pain, I'd try being happy. A few years after, finally, I've forgotten the feelings I have for you. I have nothing to worry about anymore because I have moved on. My feelings for you were gone. Whenever I thougt of you, I just smiled and laughed. But I was wrong again.
When we met for the first time after our breakup, what I thought were true went down the drain. The feelings I had for you before came rushing back, so it was no surprise that we got back together. We started our love story again. We let ourselves feel like it was the first time we were falling in love again. We did those things we've never done before. We became mature enough to love. We even made promises and talked about our future. It was fun and memorable. Those were the best times we've had together.
ADVERTISEMENT - CONTINUE READING BELOW
But life happened and we got too busy with school and busy reaching for our dreams. We started ignoring each other. We got too busy to send a single message to each other. We started to argue almost all the time. We blamed each other. None of us dared to apologize or to start talking about what was going on. We just gave each other some space to calm our minds and force ourselves to forget the fights and the arguments.
The our second breakup happened. It just did. The worst part was, it was me who ended it. It was me who gave up on our love. It was me who was to blame for losing the relationship that wasn't supposed to end.
I had doubts and regrets after breaking up with you. I realized that I still love you. I realized that losing you for the second time was really a loss. I have nothing to do anymore. All that I'm asking right now is that you'll forgive me. Love is always there to help us grow more in love. And I hope that after ruining our love twice, we'd finally find the love we both deserve.
ADVERTISEMENT - CONTINUE READING BELOW
Thank you for letting me feel this way. Thank you for loving me so much, even more than what I deserve. Thank you a million times. I won't ever forget what we've had together.
Aside from IU, heavyweight groups like BTS, BLACKPINK, TWICE, and BIGBANG are also on the list!
Both the shop and its drinks are too pink and pretty!
There are also useful tips for showering your cat and cutting their nails. #NEED
Who else is excited for an all new season of "Kingdom"?
It's honestly a pretty decent amount for extra income!
Here's a little guide to get you ready for post-college life.
More Hyun Bin content coming our way!
Makati has plenty of heritage and culture.
These are the styling mistakes you're probably making.
It's the new takeover trend in food.
You might be rekindling an old relationship, but you also wouldn't want to cut ties with other people in the process.
Craving that crispy CLOY goodness?