Candy Feels
From Our Readers: "I Fell in Love with Someone Who Just Played with My Feelings"
Don't pretend that you love me. Don't play with me.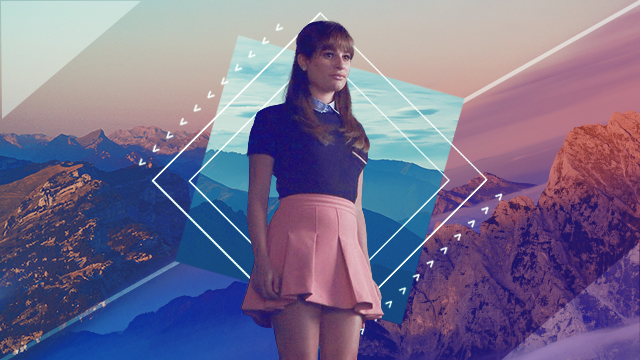 PHOTO FOX ART Naomi Torrecampo
Everytime I see you walking down the hallways, I pretend that I don't care. I always pretend. I even made myself believe that I don't like you anymore. I have spent the past years stalking boys that I don't have any chance of meeting. I get kilig when a random guy at school smiles at me even if I know that meant nothing.
I know how it feels not to be noticed. But then you came, you destroyed the walls I built around my heart. I have loads of insecurities, but still I let you in. I gave you the chance to rule over my feelings even if I was unsure. Did you even know that? I was afraid you'd break my heart. But you made me feel secured. I just hoped for the best. Do you know how that feels? It felt good, magical even.
I saw you as someone that's worthy of all the troubles, but I was wrong. I thought that everything was going well between us but I got hurt, because there was never really an us from the very start. What was happening between the both of us was just an illusion. It was just an illusion based on the things you did for me. There's you and me, but there was never an us.
ADVERTISEMENT - CONTINUE READING BELOW
I thought for one second that it was all my fault because I assumed. But as the night gets darker and the air gets colder, I realized that I would've not assumed if you did not do anything. You approached me and told me we're better off as friends, that you do not want our friendship to be compromised. Are you thinking?
Are you even aware that from the time you started treating me a little bit special than the others, you already decided to compromise the friendship we have?
I am okay with it you know. You should be the first one to know that I am okay with it. But you continued with your skit. You made everybody believe that you feel something for me. You constantly blurt out words that would make people believe that something is going on with us.You are trying to make them believe that you like me when in reality, you do not. Why do you keep on acting that way?
I wish you'd just stop. You know very well that I love pretending. I can pretend to believe that you like me, and that might kill me so please stop. I might believe you again. I might go through the same heartbreak. For the sake of the friendship you were trying to protect in the first place, please stop. Don't play with me. I'm a girl, not a toy. 
ADVERTISEMENT - CONTINUE READING BELOW
Aside from IU, heavyweight groups like BTS, BLACKPINK, TWICE, and BIGBANG are also on the list!
Both the shop and its drinks are too pink and pretty!
There are also useful tips for showering your cat and cutting their nails. #NEED
Who else is excited for an all new season of "Kingdom"?
It's honestly a pretty decent amount for extra income!
Here's a little guide to get you ready for post-college life.
More Hyun Bin content coming our way!
Makati has plenty of heritage and culture.
These are the styling mistakes you're probably making.
It's the new takeover trend in food.
You might be rekindling an old relationship, but you also wouldn't want to cut ties with other people in the process.
Craving that crispy CLOY goodness?