Candy Feels
From Our Readers: "I Don't Want to Be the Same Girl Anymore"
It sucks to live in a world where "judging others" is called "telling the truth".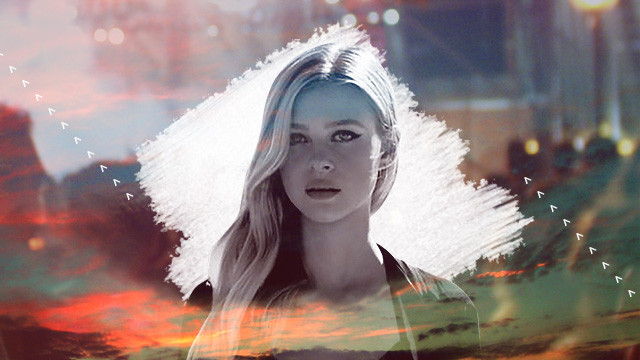 PHOTO Columbia Records ART Clare Magno
It sucks to be that girl. That girl you didn't even know exists. That girl you just ignore every day. That girl who seems to look okay, but deep inside she's not. That girl who prefers to wear a plain tee and jeans. That girl you called "ugly" the other day. That girl is me.
It sucks to live in a world where "judging others" is called "telling the truth," where bullying is a cool thing to do, where you feel like you don't have the right to be happy, where your mistakes define who you are, wherein freedom of speech is not really felt, where people take you for granted because they think you're gullible instead of thinking that you have a good heart and you shouldn't take a good heart for granted, where cheating is considered as teamwork, where you can't say no to a friend because it makes you a fake one, where lying is more important than telling someone the truth to avoid hurting their feelings, where people always think that they're right. It sucks to live in this world. It sucks to live in my world.
ADVERTISEMENT - CONTINUE READING BELOW
Welcome to my world—a world that's full of lies, secrets, and hatred. This is a world where if you're ugly and weak, you aren't worth it. But if you're pretty and cool, people will praise you. I know some of you will tell me that it's alright, that someday I will live in a beautiful worldm, too, that I am just hiding in the dark, that I should try new things, that I should learn to love what I have. But how can I love something that breaks me inside? How can I love something that is constantly destroying my life? How can I love something that reminds me that maybe it's better if I didn't exist?
It's not easy to be that girl. I hate it when some people pretend to be me, when people do it to earn likes on Facebook or retweets on Twitter. I hate it when some people pretend to be sad, when they're really not. It's not easy to be strong, when deep inside you're fragile. It sucks even more when people take credit for something that is not even their idea. I just hate the fact that these people are pretending they know everything but in fact they're naive, that they know nothing.
ADVERTISEMENT - CONTINUE READING BELOW
I don't want to be that girl anymore. I just want to be who I really am. People will judge you for not being yourself, but they will also judge you for being who you really are. 
To all the girls, who have experienced what I experienced, this is the right time to stand for yourself. Be who you are and embrace all your flaws. People are just jealous of you because they know you can do things that they can't. This time show them that they can't play safe anymore, show them that what they're doing is not right, and show them that that girl is not the ugly and weak girl that they saw yesterday. That girl is now a brave and young woman who is finally breaking the walls of her sad world to reach a world where she matters. Because she does.
Aside from IU, heavyweight groups like BTS, BLACKPINK, TWICE, and BIGBANG are also on the list!
Both the shop and its drinks are too pink and pretty!
There are also useful tips for showering your cat and cutting their nails. #NEED
Who else is excited for an all new season of "Kingdom"?
It's honestly a pretty decent amount for extra income!
Here's a little guide to get you ready for post-college life.
More Hyun Bin content coming our way!
Makati has plenty of heritage and culture.
These are the styling mistakes you're probably making.
It's the new takeover trend in food.
You might be rekindling an old relationship, but you also wouldn't want to cut ties with other people in the process.
Craving that crispy CLOY goodness?