Candy Feels
From Our Readers: "I Don't Want to Be Someone's Half"
Why do we give our all in the other areas but when it comes to ourselves, love, and relationship, we only give and become a half?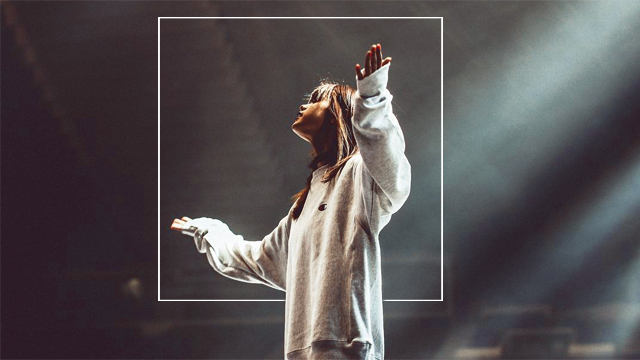 PHOTO Selena Gomez | instagram.com/selenagomez
<>
While scrolling through my Facebook newsfeed, I came across a phrase that said, "I am not searching for my other half, because I am not a half." It really struck a chord in me.
There are a lot of movies and TV shows that involve a girl finding a guy who makes their world go crazy and full of butterflies, or vice versa. In the end, they give us lines like "You complete me" and "You are my other half." Don't get me wrong, it's not that I don't like the idea of love. In fact, I am in love with love. It is the best thing ever. It's a powerful force.
However, society and media have altered our understanding of love and relationships. They have really changed mine at a really young age up until the end of my second relationship, which gave me the opportunity to start all over again and focus on what really is important.
ADVERTISEMENT - CONTINUE READING BELOW
If we think about all the other aspects of our lives, we aim to be the best and give our everything. And to my understanding, everything means giving 100%.
So why do we give our all in the other areas but when it comes to ourselves, love, and relationship, we only give and become a half? 
Looking back at my previous relationships, I realized that when two committed-to-being-halves people come together, the relationship does not result in a whole, but it remains as a half—half the joy, half the effort, half the love. You will end up leeching off each other for resources. You will constantly have the mindset of constant receiving, because you think that they will complete you. But relationships don't work that way.
Even if only one person is 50%, there would still be a whole lot of leaching and demands to the point that the other whole will become a half or even less than that. And when you have consumed all the effort and energy that the person has, what are you going to do? Break up and find someone else?
ADVERTISEMENT - CONTINUE READING BELOW
So in the early days that I decided to focus on myself a lot more, my dad constantly reminded me to not find someone to complete with me. He used to tell me, "Make yourself whole. Complete. Only being with God can complete you, not someone else." Since then, I constantly gave myself a reminder that I don't want to be half of myself for me and for someone else. I don't want to have a half of someone, too.
I want to be whole, one whole piece of me. And when that someone comes along, I want them whole, too. Before getting into my current relationship, I have wholeheartedly made a pact with myself that I will not make the other person complete me. I am incredibly thankful to my father who continuously poured wisdom into my life. While my dad is truly happy with my relationship, he recently reminded me of this lesson:
ADVERTISEMENT - CONTINUE READING BELOW
"Just because you are in a relationship, don't function with the tied-up mindset. You are still you and you still have some building up to do. Feed and fill yourself until you overflow. There's still so much for you to see and to do. Do this while you are still single because once you are married, you are no longer just you. You become an us, too. So while you are still in this season, make the most out of it. Don't rush to the next."
Even with this wonderful relationship, I have made and will still make a constant effort and decision to make myself complete and invest in me for as long as I am me. Sometimes, you might get off track, but you can always come back. I've been there and it happens to me, too. It takes conscious and constant decision to be centred in this direction.
I know that there is still so much to learn about relationships and marriage, but I know that becoming whole is the greatest thing that you can do for yourself in the midst of a society advertising lack. Like @SoulScripts said, "The reality is that godly marriage and godly relationships is not #goals. It's just not. God is. God is goals."
Before I end, if my boyfriend and I want to give you some advice.
"Focus on being a whole. Be happy and content with yourself. Focus on the journey of finding your identity in God and be the best person you could possibly be. Don't be too caught up with the relationship hype. Just because everyone is in one, it doesn't mean you have to go with the hype, too. Don't look for the other half or even a better half. Don't look for someone to complete you. You're already complete by yourself. Someone should complement and build you up. Someone as crazy as you but a different crazy, too. Just focus on being whole and the next thing you know, you'll find each other on each other's doorstep without even intentionally looking." —Valerie
ADVERTISEMENT - CONTINUE READING BELOW
"First and foremost, discover your identity in God. You are His Masterpiece, therefore treat yourself as one. Learn to love yourself wholly. Don't place your value in another person. You are your own unique being with many gifts; focus on honing those gifts. Embrace your weaknesses and improve yourself. When you do find yourself in a relationship, make God the foundation and center of it all. Never place them above yourself or God. And lastly, wholly place yourself into the relationship. Don't just give 50%, 80% or even 90%, but give it your all." —Chris
What's your best and worst trait as a friend?
Stock your freezer with your all-time Jollibee favorites!
Make the most out of your time in self-quarantine!
It's okay to take it slow.
Are you ready to elect the next Philippine president?
A lot of them are apps we haven't heard of before.
We're sure you've seen portraits on your feed.
Some good news to start your day off!
It includes Lee Min-ho's TV comeback!