Candy Feels
From Our Readers: I'd Rather Be Alone Right Now
I want to go on my own adventure for now.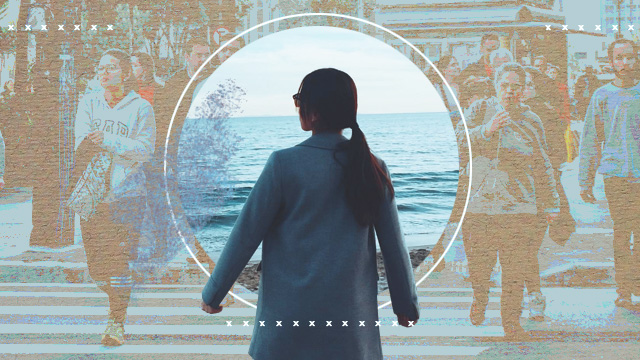 I have been running
Away from the city
Away from the noise
Away from the crowd
Away from the memories we've built
Away from you.
I got hit by the branches
I tripped over trees
I fell too many times
But I got up every time
And I continued to run.
Until I found myself alone in the middle of a forest
Lost, confused,
I asked myself,
"Isn't this what you wanted? To run away from it all for a while? To be just by yourself?"
And little by little, I learned to appreciate the beauty in being alone. I found peace every day in being alone.
The purpose? This.
Dear future love,
Wait for me. Be patient. Don't rush into falling into my arms.
I can't love you just yet. I can't promise you forever when I'm still clearly not over my previous relationship. I can't give you my whole self because a part of me still belongs to him.
ADVERTISEMENT - CONTINUE READING BELOW
There are times when I really really want to meet you already. I want to know what it feels like to be with the right person for me. I always wonder how happy I will be when you finally wrap me in your arms.
But please do ourselves a favor and don't let me meet you yet. Not until I'm ready for you. I know being with each other will be the most amazing thing we'll ever have. But wouldn't it be more wonderful if we find each other when we're both ready?
CONTINUE READING BELOW
Recommended Videos
Let me find myself first. Let me heal my wounds on my own. I've been hurt too much that I'm not sure how much more pain I can take. And I don't want to hurt you too by giving you false hopes. I don't want to use your presence to forget about the past. I'm not going to lie to you and tell you that I love you when every time I look at you, it's his face that I see. I'm not going to pretend I'm happy when every time I walk down the streets with you, I imagine that it's his hand that I'm holding. I don't want to give you false promises. I don't want to break your heart because I know how much it hurts. Believe me, I know. I don't want you to hurt as much as I'm hurting now.
ADVERTISEMENT - CONTINUE READING BELOW
So let me be alone on this journey and I'll let you be alone for yours, too. For now. When the right time finally comes, we'll both be stronger. We'll both be mature in dealing with our differences. We'll be wiser to not give up on each other easily and just laugh at our own stupid little fights. We'll know how to handle our relationship. And we'll be perfect for each other.
Love,
Your other half.
Facebook is allegedly collecting unauthorized data for market research.
They'll fit right into your #aesthetic home study area!
From light-hearted rom-coms to musicals.
She's set to star as the young Gabbie Salazar, originally played by Shaina.
We're keeping her tips in mind!
Proof that Ivana has a heart of gold.
Pagdating sa skincare, stick to one ba dapat?
In the public eye, at least! As Janella once said, "Masaya but I just don't want to share a lot."
It aims to help 500 jeepney drivers from Rizal.
Pretty sure you already have it!
From The Candy Bulletin Community