Candy Feels
From Our Readers: How Writing Can Help You in Life
When you don't have the guts to spill the beans, writing might be your happy pill.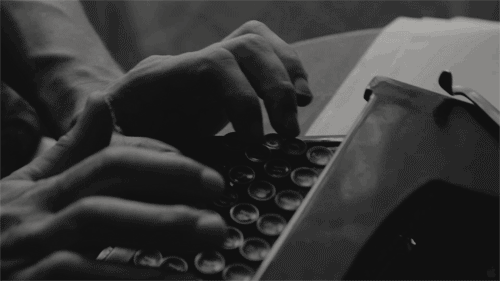 GIF Tumblr (blue-is-blau)
Whenever I feel like the world turned its back on me, I tend to start writing everything down. I didn't actually have the talent in writing before, but I remember that the first thing that always pops in my mind is the urge to just write. We will always encounter writer's block but don't feel bad for yourself because it's normal for writers to experience this. What you should do is rest for a while. Breathe in, breathe out. Try to think of happy thoughts. And when a scene pops in your head, write about that. You'll never know how useful it might possibly be.
Writing can help you in life, especially when you lack self-confidence. I admit that I always dream and wander off. It was then that I realized, maybe it's time for me to write because I might be able to help mysel. At times when I feel so down, I write what I feel—not because I want to gain readers, but because I want to let the feeling out of my system.
ADVERTISEMENT - CONTINUE READING BELOW
I write to express what I feel and not to impress people.
Don't push yourself to write so you can gain attention. Instead, push yourself to try hard writing about your experiences. You don't have to write something as long as a novel right away. Start by jotting down personal experiences. Don't mind the flow so much for now. Just write.
I do commit errors when writing, too. There are times when I feel like how I say things sound weird. I'm not sure if my words would actually mean something. But to my surprise, they actually do. If you're not confident about what you wrote, let someone you trust read them and say something about them. 
And one last thing, don't be afraid to put down your feelings when you're writing. You'll feel more attached with the characters or the person that you've made when you leave yourself in what you've written. There's nothing wrong with that. It gets better that way. Write about your anger, happiness, doubt, guilt, and everything you feel. 
ADVERTISEMENT - CONTINUE READING BELOW
Don't be afraid to put down your feelings when you're writing.
So, try and try your hand at it. There's no harm in trying, right? You'll learn something new, I promise. So unleash the writing beast within you. Don't mind your What Ifs. Just do it. Write freely, write the way that you were born to write. You'll be helping yourself that way.
Aside from IU, heavyweight groups like BTS, BLACKPINK, TWICE, and BIGBANG are also on the list!
Both the shop and its drinks are too pink and pretty!
There are also useful tips for showering your cat and cutting their nails. #NEED
Who else is excited for an all new season of "Kingdom"?
It's honestly a pretty decent amount for extra income!
Here's a little guide to get you ready for post-college life.
More Hyun Bin content coming our way!
Makati has plenty of heritage and culture.
These are the styling mistakes you're probably making.
It's the new takeover trend in food.
You might be rekindling an old relationship, but you also wouldn't want to cut ties with other people in the process.
Craving that crispy CLOY goodness?