Candy Feels
From Our Readers: How to Win His Heart
Men also need to feel wanted and needed.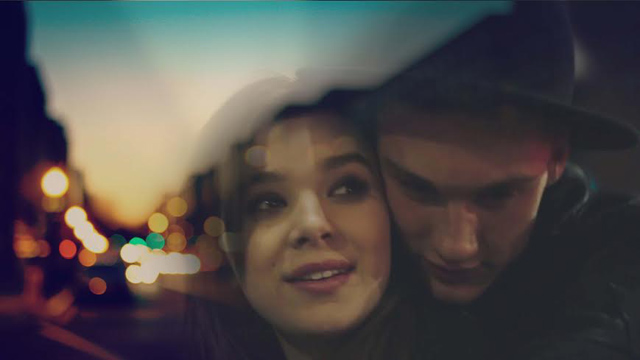 ART Michelle Wu PHOTO MCA Music
Love him gently. For if you do, he will come off as soft as you want him to be when it comes to you. It might take time,but I swear it's worth it.
Listen to him. Listen to every single word he says. Listen to his favorite songs. Listen to his 2PM complaints, his 3AM thoughts, and his random babbles, for those are the pieces of his puzzle.
Be there for him. Be there when he's happy, and especially when he's sad. He needs someone who will never leave his side.
Compliment him. Tell him he's simply amazing. Tell him in detail how the little things he does make you adore him even more. Boost his confidence and make him feel that you're more than proud of the man he is.
Never tell him "I told you so". Ever. For it is the equivalent of "I'm right and you're wrong". Yes, he might be wrong, but rubbing it in his face won't make it right. It will kill him slowly on the inside. It will drown him down beneath an ocean of sadness. So don't you dare.
Apologize. Even when it's not your fault. Make him feel that you value your relationship more than your ego. Sometimes, it's not about who's right or who's wrong.
Give him assurance. Show him that you're worthy of his trust. Show him how faithful and real you are to him. He has his shortcomings so reassure him that you will never get tired of him no matter what.
Make him smile. Send him cute random texts, write him a letter, or give him his favorite chocolate. There are infinite ways that will surely make his entire day. It's that simple.
Love him. With all your heart. Make him feel that your love is greater than the ups and downs in your relationship. Treasure and cherish him. Never forget the little things he does for you.
And of course pray. For him and with him.
\\\\\\\\\\\\\\\\\\\\\\\\\\\\\\\\\\\\\\\\\\\\\\\\\\\\\\\\\\\\\\\\\\
Get the latest updates from candy!
subscribe to our newsletter!
////////////////////////////////////////////////////////////////
Skip a makeup step with these beauty goodies!
Take pretty notes and study effectively with these tips!
Wait for a love like this. A love that is good to you, for you.
Are you up for this challenge?
Can't wait to see the actual gowns!
The up-and-coming musicians and childhood friends talk about their music, creative process, and why it's important to be woke.
Because when it comes to a great lip game, there's really no need to splurge!
A different language sheds new light on everyday terms.