Candy Feels
From Our Readers: How to Overcome the Feeling of Being Controlled
Because you have the power to choose, always.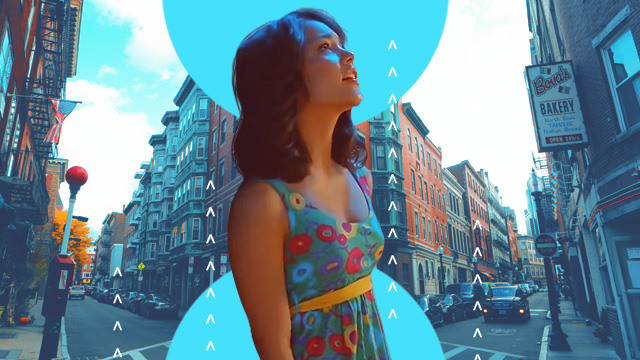 PHOTO Disney Channel ART Clare Magno
I'm the most passive person I know. I like the idea of letting people decide for me, so much that I became obssessed with the idea of allowing people to settle things for me.  It may sound easy when written subjectively but it actually feels like I was attached to strings, with someone controlling them so they could do things their way. It feels like I am not capable enough to stand up for myself. You have a million thoughts swarming around your head but uttering them feels so scary that you end up pursing your lips together.
But there's always a way out of this. Here, I listed down a few tips that might actually help you who feel the same way as I do to cope up with the feeling of being controlled.
Be confident!
Dominant people often find their strength towards people who lack confidence in themselves—those who rarely speak up, too afraid to open their mouths because they might utter something so completely wrong. Being passive gives people allows people to dominate over you. So speak up! Learn to boost your self confidence and remind yourself that your opinion matters, too.
ADVERTISEMENT - CONTINUE READING BELOW
Just learn to say no.
Main reason why we become a nice target for puppeteers is because we can't even say the word no. It's never wrong to say no. Not being able to say no means you are allowing other people to control your mind, so you begin to do things their way. Teach yourself that it's okay to disagree when you feel like disagreeing.
Take responsibility for your choices.
Not that I'm suggesting you guys to engage into rebellion because that would be the last thing we want happening. What I'm trying to say is that we're old enough to come up with our own decisions even if we might need some help from time to time. Be responsible for your decisions and choices because that's what growing up is all about.
Help yourself.
If there's someone you need to help, then it's yourself. Teach yourself to stand up. The only way you can manage to do the things we told you is if you are able to assert what's in your mind. People's emotions and opinions can easily get to you but with a strong heart, you can withstand those things.
ADVERTISEMENT - CONTINUE READING BELOW
Make the choice to take control of everything that affects you.
The first to do everything we've told you to is for you to believe and stand firm on the fact that you're no longer going to be controlled. Not that you should rebel on your parents, because that's not what we want to happen. This only means that you also have the right to speak your mind to them in a respectful manner. In that way, you can also start untying the strings people have tied on you to hold you down.
From consistently badmouthing another friend behind their backs to making snide comments sneakily disguised as compliments, here's how to deal with a tricky friendship.
From sisig to bulalo, the North has a lot to offer.
Even college students like us can apply for freelance creative jobs while we're still going for that diploma!
These simple practices, when done consistently, end up being worth a lot.
It can actually *shatter* your cartilage.
Bordeos becomes meat of online talk while helping out in family's meat business.
From her gowns down to the décor and food!
Trish is part of Candy Rookies 2020, a group of influential and aspirational college students handpicked to represent #GenerationCandy in the year to come.
The more ~chill~ spots around UST might be more of your scene.
Bea is part of Candy Rookies 2020, a group of influential and aspirational college students handpicked to represent #GenerationCandy in the year to come.
This list compiles the city's tried-and tested music recording studios you'll want to check out.
Students from Humanities courses speak up.