Candy Feels
From Our Readers: How to Love a Mysterious Man
I love you and I accept you.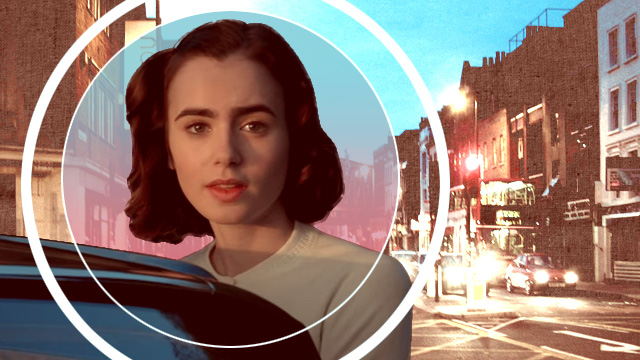 PHOTO 20th Century Fox ART Clare Magno
When you are in a relationship, it is only natural that you give a part of yourself to your partner. Every word you say and every single thing you do, you give a piece of yourself to the person you're with. Your words and actions are easily imprinted in their mind.
But what if your partner doesn't want you to have an access to his past? He doesn't tell you stories about his childhood or his embarrassing moments when he was younger. He allows you to do all the talking. He doesn't have a Facebook account, a Twitter profile, or a blog to help you get a glimpse of who he was. And when you ask him questions, a short non-substantial answer with a small smile will be given to you or even worse, a lie. How do you go about loving him when this is the case?
Remember acceptance.
ADVERTISEMENT - CONTINUE READING BELOW
Accept him, and you'll only accept a person if you know he is deserving because he genuinely loves you. Accept him even if sometimes, he is lying to feed your curiosity. Accepting that he is not someone who will spill the beans in one question. Accept that being mysterious is part of his character. And as much as his answers annoy you, remember that he also feels the same way with your constant questioning. Once you learn how to accept him, you will stop complaining about his character and you'll try to understand him instead.
CONTINUE READING BELOW
Recommended Videos
Understand him.
Acceptance comes with constant understanding. He's lied to you a couple of times just so he has something to tell you or share with you, and you used the woman's instinct just so you can figure out which parts he lied about. Never think that in those times that you were so happy and you put your guards down, he deceived you by lying. Understand his patter, his own way. If you just try and get to understand him better, you will be able to separate the truths from the lies. 
ADVERTISEMENT - CONTINUE READING BELOW
Be his best friend.
Make him feel that you're not just his partner, but that you're also his best friend. Assure him that you won't break up with him just because he's hiding a lot of things to you. Assure him that you're not planning to control him and his entire life. Assure him that you will accept and understand his character, because that is who he is. His past is his past, and he will not be forever bound to his past because he is always capable of renewing himself. Assure him that you'll be accepting not only of the things you understand, but also of the things you don't
Communication is the greatest remedy—in fact, it is the only one. If it is work-related, the confidentiality is acceptable. But make him promise that he'll never lie about one thing: his love for you.
Tasting the bitterness of truth is better than savoring the sweetness of a lie. As long as you're not cheating or you're not devising a crime, lies may be acceptable. Tell him you'll understand him, accept him for as long as you can but that he has to crack himself, too, because you also have your limits.
ADVERTISEMENT - CONTINUE READING BELOW
The internet thinks the two are dating.
Plus other things to know about the young actress.
Guess who has a seven-ton rock in their house!
Kris Aquino kind of confirmed that she will be reprising her role as Princess Intan!
It even has a matching vintage-inspired MV!
Now, he's one of the most sought-after photographers in the local creative scene.
No need to step out for your caffeine fix!
Remember when she impersonated Frankie and 'the chicken McDo?'
"I just lost the job that I dearly love."
They're not your ordinary desk lamps.
From The Candy Bulletin Community