Candy Feels
From Our Readers: How to Deal with Your Boy Best Friend
Have you ever fallen in love with your boy best friend?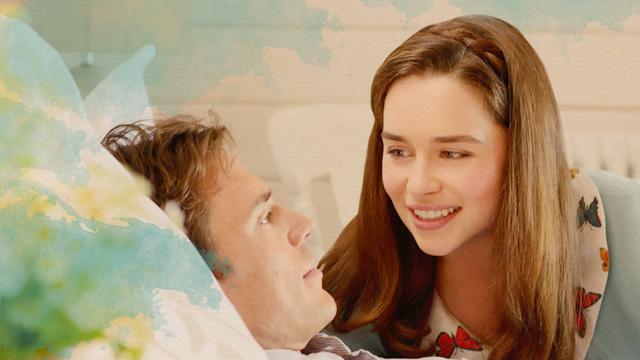 Warner Bros.
Have you ever fallen in love with your boy best friend because you think being in a relationship with him is the best? Having a boy best friend something most girls want, because you get to have someone who'll protect you, have your back, and give you guy advice. But what if things and feelings change? What if you find yourself falling for him? Here are some things you might want to think about before making the jump.
1. Think about your friendship. Is your friendship a bridge to your love story? I've been through a lot of things with my boy best friend already, and it's going to be awkward when you and your best friend finally get together romantically.
2. Do you think it will work? Let's be realistic. It's hard to find another boy best friend when your relationship fails. My best friend is sweet and very considerate, and I'm sure I won't ever find someone like him when we get together and then break up.
3. Consider a lot of things before confessing your feelings. Although sometimes it's good to share what you feel, you have a lot of things to lose once you 'fess up. Put in mind that things will never, ever be the same once you decide to give him The Talk. He might even avoid you because he feels that you're taking advantage of what you have.
4. Draw the line between best friend and boyfriend. Establish from the start what you'll be there for and until what things you'll be willing to share with him. The more you open up to him, the more chances there'll be that you'll fall for him.  
\\\\\\\\\\\\\\\\\\\\\\\\\\\\\\\\\\\\\\\\\\\\\\\\\\\\\\\\\\\\\\\\\\
Get the latest updates from candy!
subscribe to our newsletter!
////////////////////////////////////////////////////////////////
You don't even have to leave the house!
From digital art to photography to mixed media, Filipino artists show that creativity is never lost in our people.
Skip a makeup step with these beauty goodies!
Take pretty notes and study effectively with these tips!
Wait for a love like this. A love that is good to you, for you.
Are you up for this challenge?
Can't wait to see the actual gowns!
The up-and-coming musicians and childhood friends talk about their music, creative process, and why it's important to be woke.