Candy Feels
From Our Readers: How to Deal with Depression
This article was written by someone diagnosed with type 1 bipolar disorder, based on what she learned to cope with bouts of depression and instability.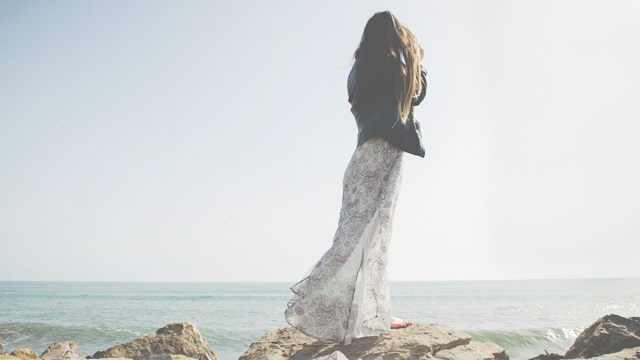 PHOTO Pexels
I have been diagnosed with Type 1 Bipolar disorder when I was 13, confined in mental health facilities twice, and now I've been medicated for four years. It took me some time to accept that I needed help, and that I shouldn't let this diagnosis rule my life. I was scared to be judged by the world and I was afraid that it will hinder me from achieving my dreams.
But then I realized I wasn't alone in this battle. And I want to help girls to cope, to learn to live with it and most of all, to hope. These mental disorders don't limit me nor do they limit you. It takes a lot of courage but I assure you, we can do it. Here are my suggestions on how to deal with depression.
Seek emotional support.
Find emotional support and encouragement from your family and friends. Depression is a battle not to be fought alone! If you think someone is giving you more negativity than positivity, don't be afraid to cut off toxic relationships from your life. Choose your battles and find people who will be there for you in your times of loneliness.
ADVERTISEMENT - CONTINUE READING BELOW
Make art.
Find a creative outlet to express how you feel. Paint, sing, dance, cook, write, or whatever it is you find joy in doing. I find that writing is therapeutic and it's better than bottling up my emotions inside. Make the world feel your passion. Show the world that there's more to you than depression.
CONTINUE READING BELOW
Recommended Videos
Serve other people.
In my personal experience, making other people feel happy lessens my sadness. It gives me purpose seeing a kid smile because of a simple cupcake I baked or making lolas dance to my kundiman songs. The more I focus my attention on other people and think less of myself, the more I become truly happy.
Don't be afraid to seek help.
Having a diagnosis doesn't mean you're weak; it means you're strong enough to admit you need help despite the strong stigma against mental illness here in the Philippines. Don't be afraid to go to your parents, counselor, therapist, or psychiatrist or to being medicated. You won't need them forever and it well help a lot in most cases. We also have a suicide prevention hotline 804-4673 (HOPE). According to the World Health Organization (WHO), 350 million people worldwide suffer from depression. You're never alone in this battle so let's stop the stigma on depression and treat mental illnesses as valid illnesses.
ADVERTISEMENT - CONTINUE READING BELOW
Choose to believe that you can overcome this.
Viktor Frankl said that when we are no longer able to change a situation, we are challenged to change ourselves. We can't change the fact that depression exists but we can choose to acknowledge it and learn to live with it, hoping for a brighter future—that one day you'll be off medication, one day you'll stop cutting, one day you'll get to smile sincerely again. You should not let depression rule over your life. It's a horrible thing indeed. But all dragons can be slayed, all problems have solutions, and all consequences have purposes. Choose to believe in a purpose in your depression. Personally, it made me more sympathetic to other people's emotions and simply kinder. You can find yours, too. Learn to hope, learn to believe, learn to live for yourself and it'll make things a bit better, trust me.
ADVERTISEMENT - CONTINUE READING BELOW
P30,000 is a huge amount!
It's also a fundraising campaign that already surpassed its goal amount.
Plus, other interesting things you might not know about her.
Make your plantita dreams come true while hustling.
The solo artist talks about the importance of collaborating and teamwork.
Athletic brains and academic brawn in one complete package
Proper planning and online hunting are ~key~.
"You can't 'buhat' your team all the way, you have to work together!"
In an interview with Candy, STI College Dasmarinas' Deputy Administrator spoke about the struggles they've encountered amid the pandemic.
The closures are caused by the coronavirus pandemic.
From The Candy Bulletin Community