Candy Feels
From Our Readers: How the People I Met Changed My Life
To the people I met and will be meeting.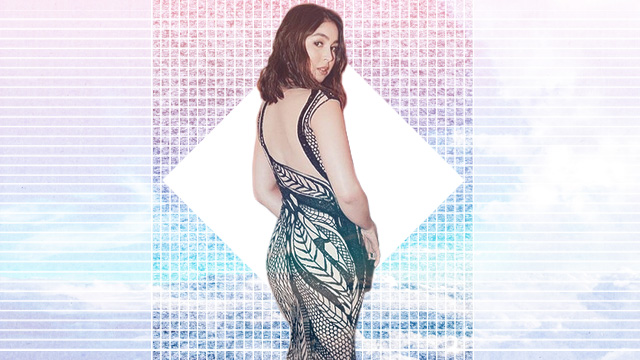 PHOTO Julia Barretto | instagram.com/juliabarretto ART Clare Magno
To the friends I had when I was eight, we were five in a group and we used to play cards with other boys in school. I wonder  what you guys are doing now and where you all are. I actually tried to look for you on Facebook. I still remember all of you, but I always fail to find you. Sometimes, when I feel like I want to go back to the old times, I think about playing cards with all of you.
To the people I met when I had my first crush in sixth grade, there was a time when you were all teasing me in front of him; I couldn't move. None of you tried to conceal me until I broke. Where are you now? We are friends in Facebook, all of you. One day I messaged you one by one and checked your profiles. No one ever responded. I am still wondering if the boy I used to have a crush on ever felt the same way for me somehow.
ADVERTISEMENT - CONTINUE READING BELOW
To the people I met on my first day in high school, you were my closest friends before I knew my real friends. I am hoping we meet one day and try to build new friendships. You helped me gather my belongings when I slipped on the floor upon entering the classroom. I miss your helpful hands.
To the boy I met on my very first day in university, for one day I got to know you. We were strangers but absurd as it may sound, I have known your stories, your personality, who you are deep down. I want to know how your life has been in the years after we met. Most importantly, I want to know your name. I want to meet you again and tell you my stories. You are The One That Got Away.
To the friends I met in college who stayed with me, I love all of you. I guess I have nothing to hide from you, because you all know me well enough. You guys have seen me cry, laugh, fall in love with the first man who broke my heart. I've told you everything about my life.
ADVERTISEMENT - CONTINUE READING BELOW
There is always a reason why one person has to leave us; people come and go. Likewise, there is a reason why one comes into our lives. And for this instance, I'll leave to seek growth, to find the right place and people I am suited to. You guys are great, I am jealous when I see you all together while I am in one corner. I am tired of that. So I will find my comfort zone.
To the people I got attached with, I am sorry for becoming temporary in your life. Someday, someone will replace me. Someone who will never leave you. Someone who is better than me.
And to the people I am bound to meet in the future, I will come into your life for a purpose. To learn, to gain new experiences, to cherish moments we have at present, and to be a lesson. Let me in and I can guarantee that I will stay as long as you let me.
ADVERTISEMENT - CONTINUE READING BELOW
Molo has since posted his public apology online via Instagram stories.
Finally, something to look forward to.
This is just heartbreaking.
For "a different kind of positive," as designer Ram Silva puts it.
All you need is coffee, hot water, and milk sugar is optional!
What's your best and worst trait as a friend?
Stock your freezer with your all-time Jollibee favorites!
Make the most out of your time in self-quarantine!
It's okay to take it slow.