Candy Feels
From Our Readers: Hey, Young Lady
You are unique in your own beautiful way.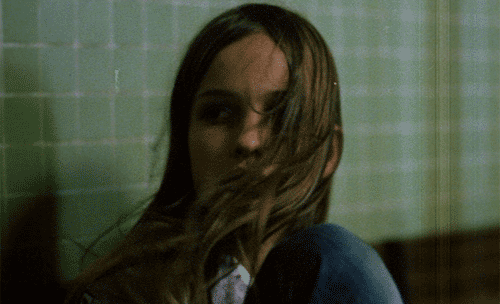 GIF Tumblr (w0nderrlanddd)
Hey, young lady. There are a few things I want to tell you.
Right now, you're busy playing with your doll. She looks beautiful, right? She looks like the most perfect creature ever made but, honey, she is not. Her body and her face with makeup on is not the inspiration. I want to tell you that your face looks more beautiful.
Eat more, it's totally okay if your swimsuit last year doesn't fit anymore.
You can always get a new one. You are not fat. You are healthy, and your body shouldn't make you feel less about how good you are. Don't mind your skin color. It doesn't and will never define who you are.
Feed your soul with what you are passionate about. Invite your mom to go to the bookstore and grab some books. So what if they call you a nerd? Grab some notebook and pens, and write down your thoughts and things that makes you happy. Don't skip your violin or piano lessons just because you think you are not enough. I want you to know that you are enough. Don't listen to anyone who compares you to someone else. None of them are right. You're unique in your own beautiful way. 
ADVERTISEMENT - CONTINUE READING BELOW
The ticklish feeling you get in your stomach are butterflies, they're beautiful but they will hurt sometimes. This world is full of judgemental people, but don't be one of them. Don't allow them to hinder you from pursuing your dreams.
There is nothing wrong in thinking that you can change the world because you really can. 
So this is reality and I want to tell you that it is okay to be different. Open your eyes as early as now, it can help you in the future. A few years from now, I want to see you happier than you are now. You deserve all the best. 
Aside from IU, heavyweight groups like BTS, BLACKPINK, TWICE, and BIGBANG are also on the list!
Both the shop and its drinks are too pink and pretty!
There are also useful tips for showering your cat and cutting their nails. #NEED
Who else is excited for an all new season of "Kingdom"?
It's honestly a pretty decent amount for extra income!
Here's a little guide to get you ready for post-college life.
More Hyun Bin content coming our way!
Makati has plenty of heritage and culture.
These are the styling mistakes you're probably making.
It's the new takeover trend in food.
You might be rekindling an old relationship, but you also wouldn't want to cut ties with other people in the process.
Craving that crispy CLOY goodness?