Candy Feels
From Our Readers: God Led Me to You
My broken heart led me to you.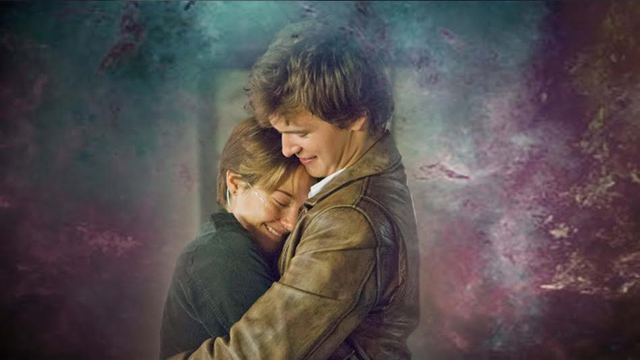 20th Century Fox ART Michelle Wu
For years I saw myself growing old alone, surrounded by my fur best friends while looking happily at couples around me because I know love is not for me. Yes, I only loved once but I consider that as my greatest love and the most painful moment of my life, because he made me believe in Happily Ever After but then he left me and broke my heart into pieces. So I said I was done with love.
I built walls so high that no guy can climb it. I guard my heart for so long and trained myself to be as independent as I can be. I thought being alone for the rest of my life was my destiny, but I didn't know that God has a different plan for me.
You came unexpectedly and all my defenses shattered. I fell in love.  
We met in a very ordinary circumstance. It all started with a simple hi and hello. Never had I imagined that we'd get closer as days passed by. I started to feel that emotion I avoided for a long time. I promised myself that there will be no one else, but when you looked into my eyes and smiled, something magical happened inside me. Not butterflies, not giddiness, not even kilig because I know I felt more than that. When I look at you, I felt that I'm in need of love.
ADVERTISEMENT - CONTINUE READING BELOW
CONTINUE READING BELOW
Recommended Videos
I did my best to overcome the infatuation I'm feeling for you but you became my very good friend and the days that we talked, laughed, and even those times we argue over petty things deepened the feeling I have for you. Until one day I woke up realizing that I'm irrevocably in love with you.
Maybe what they say about love is true—that when you were meant to be, both of your hearts will lead you to each other. After months of being just good friends, you finally noticed me and made me the happiest girl in the world by confessing that you love me too.
I thought that I'm already at such a happy place, but when you came you added more happiness and joy. You changed my view of forever. You made me see the future with someone whom I can share my life with no matter how smooth or rocky things may be. 
ADVERTISEMENT - CONTINUE READING BELOW
I'm not that easy to love yet you loved me and accepted my worst, my flaws. You made me feel that I'm one of the best things that happened to you. You were my one more chance. You were my other half.
I now realized why my past relationship didn't work out, why I never let any other guy enter my life. It was because all along, I was meant to know you, to be your friend, and to fall in love with you. God loves me so much because he granted my silent prayer that even though I already convinced myself that I'll grow old alone, He knew that deep down I longed for that someone who will make me feel as if my heart was never broken. Someone who will make me realized that not all guys are the same. He gave me a guy who has the courage to put back every broken pieces of my heart, make it whole, and promise to take care of it for the rest of my life. That's what you did exactly.
ADVERTISEMENT - CONTINUE READING BELOW
The broken road I travelled, where I lost, cried, and got hurt in search for true love led me to you in the end. Now I'm just grateful because I will no longer travel the road of life alone because you are now with me.
P30,000 is a huge amount!
It's also a fundraising campaign that already surpassed its goal amount.
Plus, other interesting things you might not know about her.
Make your plantita dreams come true while hustling.
The solo artist talks about the importance of collaborating and teamwork.
Athletic brains and academic brawn in one complete package
Proper planning and online hunting are ~key~.
"You can't 'buhat' your team all the way, you have to work together!"
In an interview with Candy, STI College Dasmarinas' Deputy Administrator spoke about the struggles they've encountered amid the pandemic.
The closures are caused by the coronavirus pandemic.
From The Candy Bulletin Community