Candy Feels
From Our Readers: Don't Fall in Love with a Writer
Because she is already a tragedy in herself.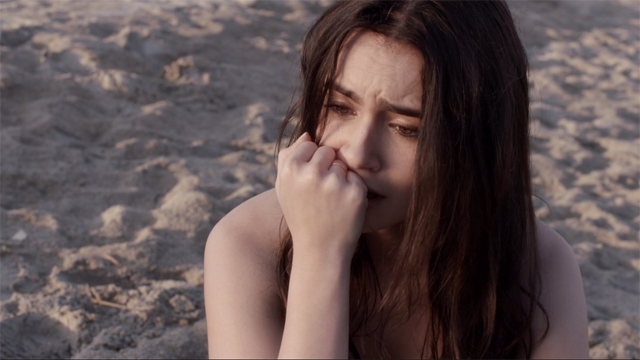 PHOTO Millennium Entertainment
Don't fall in love with a writer, for she will break your heart in every possible way. She will reminisce about the past with such great vividness that she brings them to life once again. She will create monsters in her mind that will eat her up in her sleep, leaving even you a victim. She will write down every heartache and pain you never knew existed for everyone to read. She will describe you magnificently in her stories that it will blur the lines between fiction and reality. She will write poetry on your skin—perhaps even turn you into one. She will have sleepless nights contemplating every supposedly "harmless" word you told her until it drills a hole in her brain. She will twist them and will try to find meaning.
Writers are over thinkers and they will take everything to heart, changing her perception about herself. For words, her favorite weapon, will also be her greatest downfall. She will overflow with emotions and she will choke on the songs that she once sang. She will let herself crumple like paper—thin enough to cut through your skin—and will surround you with her vulnerability until it weighs you down with guilt. She will leave you even more clueless than the first time. Leaving trails of words that sting on your soul—words that she never meant fully but said recklessly. She will mark your heart like it is her territory, and every mark shall be painfully familiar, yet you will keep begging for another scar as if it was a way of ingraining a piece of her on you.
ADVERTISEMENT - CONTINUE READING BELOW
Don't fall in love with a writer because she's addictive and will have you begging for more, numb and aware of the pain that comes with loving her. She will paralyze you with her beauty and intelligence. She is the perfect storm that you will be willing enough to brave. But she is too powerful for her own good and she will leave you wondering where you could have possibly gone wrong again, and again, and again.
But she chose a man like you because you are strong enough for a challenging a fragile girl like her. Pick her up and glue her pieces until she is whole again. Do not give up on a girl who will immortalize every detail of you, and turn you into a masterpiece that she will spectate upon every day of her life.
You are the moon, the sun, and every breath of constellation in her being. That is the girl you do not simply give up on, but that is also the kind of girl that is dangerous to fall in love with.
ADVERTISEMENT - CONTINUE READING BELOW
Aside from IU, heavyweight groups like BTS, BLACKPINK, TWICE, and BIGBANG are also on the list!
Both the shop and its drinks are too pink and pretty!
There are also useful tips for showering your cat and cutting their nails. #NEED
Who else is excited for an all new season of "Kingdom"?
It's honestly a pretty decent amount for extra income!
Here's a little guide to get you ready for post-college life.
More Hyun Bin content coming our way!
Makati has plenty of heritage and culture.
These are the styling mistakes you're probably making.
It's the new takeover trend in food.
You might be rekindling an old relationship, but you also wouldn't want to cut ties with other people in the process.
Craving that crispy CLOY goodness?