Candy Feels
From Our Readers: Do Not Ask for a Fairy Tale
Don't make a script for your future.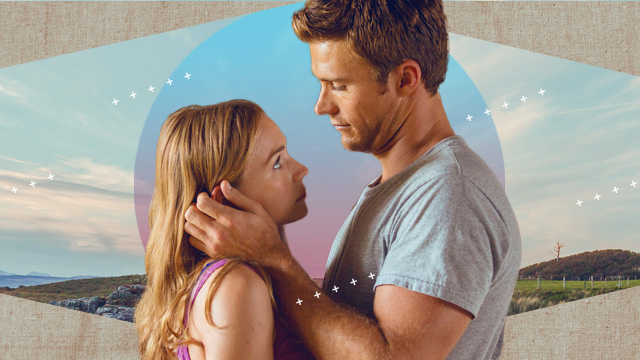 PHOTO 20th Century Fox ART Clare Magno
Unlike many girls in the world, I do not expect to meet a prince or a guy who seems like he was woven out of every girl's dreams and fantasies. I know in my heart that that's not possible.
I don't want a guy with six pack abs, but I do want a guy that gives his health importance. I don't really want a guy that looks as good or looks better than Zac Efron, but I do want a guy that makes an effort to look nice. I don't want a guy who spoils me by buying and giving me everything I like and want, but I do want a guy who makes me happy with the smallest things—he doesn't have to make grand gestures, like surprise me with the fireworks or a picnic under the starry night. I don't want a guy who gives me all his attention, but I do want a guy who loves his family, his friends, my family, and my friends just as much as he loves me. I don't want a life full of wealth and material things anyone could ever wish for, but I do want a happy life with the people that matter most to me.
ADVERTISEMENT - CONTINUE READING BELOW
Most people would expect to get paradise or a fairy tale ending once they meet the love of their lives, but I don't think it's a good idea because what made those fairy tales magical was the fact that it wasn't expected—it is special to the couple.
We shouldn't base our expectations on how other people got their dream relationships. We should simply know what we like and don't like, then let everything play out themselves. Don't make a script for your future because if you do, it won't be the same—the magic will get lost in between your plans. So let things unfold.
Sometimes, no matter how hard you try, some people just won't vibe with you, and that's totally fine.
Have you tried the #ComeAroundMeChallenge?
The cheerleading docu-series is a phenomenon.
A lot of them are dirtier than a toilet seat.
The kind of wholesome content we all love to see.
Being away from each other teaches you to cherish every moment together even more.
Your Moon sign is all about your most intimate feelings, fears, and desires.
Gotta stay cool, fresh, and iwas pawis.