Candy Feels
From Our Readers: All the Reasons Why You Can't Seem to Move On
When you're wondering why you can't move on, maybe this list will help.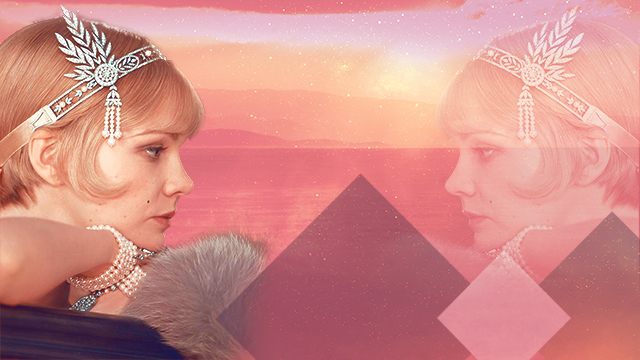 PHOTO Warner Bros. ART Naomi Torrecampo
We all have that one person that seems to stick to us forever. They may be a friend or someone more than that, but there will also be that one person whom you seem to fail to let go of even when you know you need to let them go after years of holding on. The question here is, why can't you just move on? Maybe your reasons are here.
He was your first love.
We all know that "first love" doesn't mean your first boyfriend, it's all about the person who you really loved and the one broke your heart for the first time. 
You keep stalking him.
Admit it, you've told your friends you're not checking on him anymore yet you know in your heart that you're still stalking him then sobbing after when you found out he has a new girl.
He keeps giving you mixed signals and you keep falling for them.
Maybe they're mixed signals or you're just assuming. Just because he smiled at you while he was walking doesn't mean he still have feelings for you. But, if he really gives you mixed signals then stop running after him. If he really loves you, he'll go for it and make things clearer between the two of you.
ADVERTISEMENT - CONTINUE READING BELOW
You keep on imagining scenarios in your head that might happen someday.
It's been years! He had a lot of time to make it up to you, but what happened? I'm sorry, but sometimes you have to kill those little thoughts and butterflies in your tummy that keep you hanging on to him.
You haven't gotten a closure.
Sometimes the reason why a person can't let go of someone that had a huge impact in their lives is because of not having a closure. Whether he just stopped texting or talking to you one day, or your relationship just faded away, you still keep asking yourself what you did wrong.
You're still waiting.
Even when you keep telling yourself that you've already moved on with your life, you know deep within yourself that you're lying. Don't get me wrong, it's okay to wait but don't ever wait too long. You're missing out on something that's much better for you.
The real reason why you just can't move on is because that person really meant something important to you, but ask yourself. Do you really want to move on? Sometimes it's all in the mind even when you know in yourself that he's just not coming back. So let go, and move on.
ADVERTISEMENT - CONTINUE READING BELOW
What if CLOY is really based on a Pinoy teleserye?
Have you tried this internet-famous drink?
The local brand has partnered with charity organization Give PH to help with the donations.
If you're desperate for a cut, YouTube is your best friend.
She recently sang it again during an Instagram Live with husband Taylor Goldsmith!
They also had a short jam session!
"I was genuinely afraid I would die, because that is what it felt like."
If you haven't already picked up on that.
It'll be just like the good, old days-except now, you can watch it any time, anywhere.
Molo has since posted his public apology online via Instagram stories.