Candy Feels
From Our Readers: A Letter to My College Best Friends
Thank you for understanding my past, accepting me today, and believing in my future. I love you all-never forget that.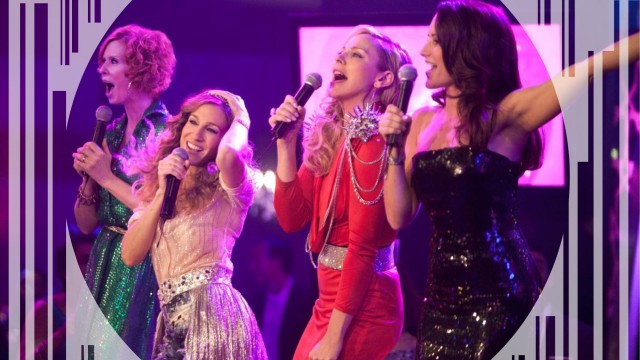 PHOTO HBO ART Micki Alcasid
There's so much to say so pardon me if I miss a few things. For me, writing is a source of strength. Through it, I can express my thoughts and feelings clearly and effectively. But the best part is I can tell you what I'm about to say without crying buckets.
You guys know the story, I don't need to retell it but here goes: I was bullied in high school. Although I would consider I had some friends, I didn't have people I had now back then—people I'm proud to call my best friends, or as I would prefer to call them: my college best friends slash UPLB girl friends.
In the summer after my high school graduation, I psyched myself up for college. I researched and prepared for everything related to it. I asked people. I read books. I watched videos. Every day, I convinced myself that college would be the best thing that would ever happen to me.
ADVERTISEMENT - CONTINUE READING BELOW
I told myself this was the chance of a lifetime and that I cannot mess it up. I mentally ticked off a list of reasons as to why college was worth looking forward to. The possibilities were endless but I did have three items that I always referred back to:
I got accepted to my dream university, one of the best universities in the country.
I get to start again.
No more bullies; I hoped that was the case.
Everybody would be given a blank slate. It was my chance to live my life the way I always wanted it to be. I looked forward to finding myself again and thought that maybe somewhere along that road to self-rediscovery, I'd even find that "special someone". It was time to form real connections with other people again, starting with friends.
I didn't plan that part though. None of you did, too. We met individually and we somehow came together eventually. For you, the stories of how we crossed paths may not have anything unique to offer but I believe that they possess something far greater.
To me, it was new. It was unexpected. And best of all, it wasn't forced. I finally felt like I had something special again. Being friends with not just one person but several people was just a bonus.
There are some days when I just couldn't believe it. I would smile to myself and thank God silently. Disbelief has not left my mind since the day we became best friends. I can't seem to get rid of it. Anyway, I don't want it to leave.
ADVERTISEMENT - CONTINUE READING BELOW
As we got to know each other more, my view of our friendship shifted. I think we were all quite shocked by our newfound revelations about each other but I know we all felt relieved as well. We were able to open up about our past and share personal moments that I will treasure for life.
Who would've thought that our heartaches would bring us together. Although we had to feel pain again, I am glad we have grown closer because of it.
This relationship is, by far, the best one I've had in a long, long, long, long time. And I do mean it not just because I never had a boyfriend. I am blessed to have you girls in my life. Thank you and I love you!
All you need is coffee, hot water, and milkâsugar is optional!
What's your best and worst trait as a friend?
Stock your freezer with your all-time Jollibee favorites!
Make the most out of your time in self-quarantine!
It's okay to take it slow.
Are you ready to elect the next Philippine president?
A lot of them are apps we haven't heard of before.
We're sure you've seen portraits on your feed.
Some good news to start your day off!