Candy Feels
From Our Readers: A Guide to Reconciling with Yourself
Don't be too hard on yourself.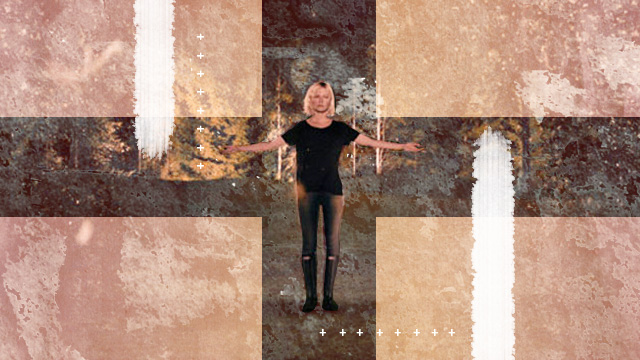 PHOTO Nordisk Film ART Clare Magno
I never really thought about reconciling with myself. 
When I was young, I have this tendency to blame myself for all the bad things that have happened to me and to the people around me. I would blame myself for why my friends didn't like me that much, why the guys I liked didn't like me back. I would blame myself every time I looked in the mirror and I'd ask myself, "Why are you this way?" "Because you're not good enough," I'd answer.
It's like I wanted to push myself further until I was at the very center of the earth because of the grudge and the hatred I had for myself. I felt horrible to the point that I didn't love the skin and the body I was in, no matter how many beauty products I used or motivational quotes I read to try and make me feel better. I still felt like I wasn't enough.
ADVERTISEMENT - CONTINUE READING BELOW
But I found the light at the end of the tunnel when I graduated from high school and moved to college. I decided to start clean and let myself breathe. And now that I'm older and wiser, I want to tell you how to reconcile with yourself. 
Reflect about what happened in the past—including what your mistakes were and what weren't.
Remember that not everything that happened to you was all your fault. There's a reason behind everything that happened to you—and sometimes, they don't involve you.
Apologize to yourself.
It may sound weird, but it's a good way to make amends with yourself. It's a good way to apologize to yourself after a long, hard day and tell yourself that things will be okay; the past has gone and you need to start again tomorrow. Forgive yourself, mend your own wounds because at the end of the day, the only person who is going to be with you is yourself.
Allow yourself to cry over your mistakes.
Crying doesn't make you weak. It means you're open to your emotions and you're trying to release the emotions you have inside of you. Don't be afraid to cry. It's okay if you do.
ADVERTISEMENT - CONTINUE READING BELOW
Appreciate what you have.
Start with trying to compliment yourself. Motivate yourself by saying words of encouragement instead of hate. Tell yourself that you can ace your exams and pass the semester, tell yourself that you look good in anything even if you're wearing your sweatpants to class. Tell yourself that you look good no matter what. Do things that you know you would appreciate and would make you feel good. Support yourself and focus on what you have until you can achieve what you want. That's one of the most important things you can do for yourself.
Change because you want to, not because you have to.
You don't have to lose weight for that one person who wants you to. You don't have to change your personality and the way you are because someone wants you to. You should never let anyone interfere with your own business. You move at your own pace. Embrace yourself and your quirks, but if you want to change, change because you want to do it. Change because you want to see a better version of yourself, not because they want to see a version of you in their minds.
ADVERTISEMENT - CONTINUE READING BELOW
Remove all of the negativity from your life, even if it means not communicating with the people you used to be with.
It's okay not to talk to the people you had in your life beforehand, especially those who were toxic in your life. Their purpose in your life has been fulfilled, and it's okay to talk to them once in a while and remember the memories, but that's the purpose of history. It's there to remind us of our mistakes, so we won't have to go through that same path ever again. It's better if we remind ourselves that we're all moving onto greener pastures, even if we don't have them by our sides.
Relax, you have a lot to live for and a lot of love to give and receive.
Achieve that crunchy Chickenjoy skin.
What if CLOY is really based on a Pinoy teleserye?
Have you tried this internet-famous drink?
The local brand has partnered with charity organization Give PH to help with the donations.
If you're desperate for a cut, YouTube is your best friend.
She recently sang it again during an Instagram Live with husband Taylor Goldsmith!
They also had a short jam session!
"I was genuinely afraid I would die, because that is what it felt like."
If you haven't already picked up on that.
It'll be just like the good, old days-except now, you can watch it any time, anywhere.