Candy Feels
From Our Readers: 7 Things You Should Start Doing Even Before 2017 Begins
Get started on the new things already!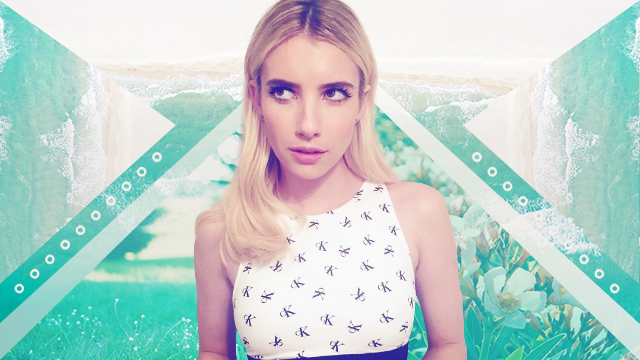 PHOTO Emma Roberts | instagram.com/emmaroberts ART Naomi Torrecampo
Yes, you read that right. Why not start early on your New Year's resolutions so that there's a legit new year and new you when 2017 rolls in?
Get enough sleep.
Rest should be a priority. Wondering why you're always tired during the day and why your pimples are popping out everywhere? Staying awake until the wee hours of the morning isn't good for your body. Our body needs to regenerate and sleep so we should try our best to get rest during those early hours. Start sleeping early by setting an alarm for sleeping and an alarm for waking up, and make sure you get 6 to 8 hours of good sleep.
Stop being late.
Whether it's for school, for work, or for a date, please make it a habit to be on time. If you have morning appointments, wake up early so you can make it on time. If you can't make it on time, make it to your meetings earlier than the time you set.
ADVERTISEMENT - CONTINUE READING BELOW
Start saving.
If you've been trying to save but you always end up spending your money, maybe starting with a small amount like P20 or P50 can help. It may not sound much, but a little really does go a long way. If you can, ask your parents some help so you can open a savings account. Set aside some part of your allowance for your savings.
Start eating healthy.
Yes, stop eating fast food, drinking soda, munching on sweets and some junk food. Take care of your body before it's too late.
Work out.
The end and beginning of every year is actually the best time to sign up for gym memberships because most of them offer discounts. Or if not, try these simple workouts you can do every day? 
Move on.
May it be from your ex or an unrequited love or someone you just don't like, it's time to leave the past behind. Stop hate stalking them and their friends. Leave all the negativity behind. Instead...
ADVERTISEMENT - CONTINUE READING BELOW
Find a new hobby.
Binge watch all your fave or new tv shows. Learn how to play the drums. Learn how to dance. Enroll to a fitness class. Start learning calligraphy. Start a blog or a a vlog. Learn photography. Start doing what you always wanted to do!
If you're desperate for a cut, YouTube is your best friend.
She recently sang it again during an Instagram Live with husband Taylor Goldsmith!
They also had a short jam session!
"I was genuinely afraid I would die, because that is what it felt like."
If you haven't already picked up on that.
It'll be just like the good, old days-except now, you can watch it any time, anywhere.
Molo has since posted his public apology online via Instagram stories.
Finally, something to look forward to.
This is just heartbreaking.
For "a different kind of positive," as designer Ram Silva puts it.
All you need is coffee, hot water, and milk sugar is optional!