Candy Feels
From Our Readers: 5 Things You Should Let Go This Year
Letting go is a sign of strength, too.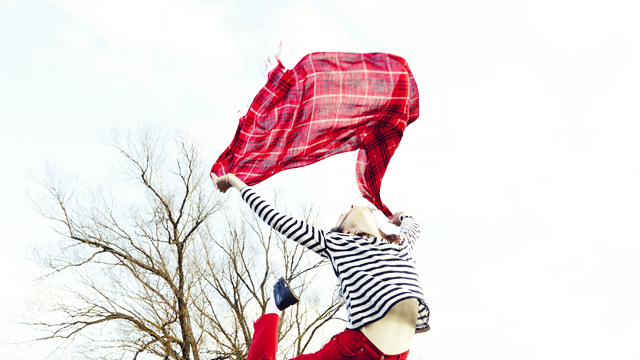 PHOTO Pixabay
Most of the time, we hold on to things because we think that makes us strong. We hold on to things because we're trying to prove something to ourselves or to others. But life is not just about holding on, it is also about letting go. You cannot keep on collecting baggages in your life; it will be a burden for you to continue with your journey. Letting go of the things in your life is a gift, and we should use it wisely. I learned that letting go of some things is completely normal and it makes you live a happy life. Here are some things that we need to let go:
Toxic people.
They are the ones who pull you down, make you sad, or make you doubt yourself. You don't need them in your life. Toxic people will just make your life miserable. Don't let yourself be affected by what others are saying. You don't need anyone's permission to be who you are. Surround yourself with the right people, the ones who will encourage you to become a better version of yourself, and the people who will support you in achieving your dreams.
ADVERTISEMENT - CONTINUE READING BELOW
Your past mistakes.
It is okay to make mistakes. Mistakes are lessons that we need to learn from order to grow, but don't let them hold you back. Don't lose sight of what you love; make your mistakes your inspiration to become better. Learn to forgive yourself and move on. It's never too late to be anything you want to be. Every day is a new opportunity to learn and to become better. So keep moving forward.
Negativity.
Being positive about life is the first step to being happy. There is always a positive side to every situation. You need to believe and focus on that. Stop worrying too much and have faith in yourself. You control your thoughts, so filter the negative ones and focus and improve the positives. Always remember that when you are experiencing a difficult siatuation in life, it will pass, too, because nothing in this world is permanent. Think positive and be grateful for the big things and the small things.
ADVERTISEMENT - CONTINUE READING BELOW
Comparing yourself with others.
Comparing yourself with other people is not healthy and you should let go of that. Accepting yourself is the first step to loving yourself. Stop doubting who you are because all things are possible when you believe in yourself. Your imperfections make you beautiful. You are meant to be extraordinary, and you matter in this world.
Fear of failing.
In life, you need to be brave enough and take the risk to see what happens. You need to believe in yourself, have faith, and pursue your dreams. Be open to anything, even to failurs. Failures teach us lessons on how to be better. When you believe you can do it, you can really acheive it. Look at problems and failures as an opporunity to become better. Always remember that you have the power to change your own life.
From consistently badmouthing another friend behind their backs to making snide comments sneakily disguised as compliments, here's how to deal with a tricky friendship.
From sisig to bulalo, the North has a lot to offer.
Even college students like us can apply for freelance creative jobs while we're still going for that diploma!
These simple practices, when done consistently, end up being worth a lot.
It can actually *shatter* your cartilage.
Bordeos becomes meat of online talk while helping out in family's meat business.
From her gowns down to the décor and food!
Trish is part of Candy Rookies 2020, a group of influential and aspirational college students handpicked to represent #GenerationCandy in the year to come.
The more ~chill~ spots around UST might be more of your scene.
Bea is part of Candy Rookies 2020, a group of influential and aspirational college students handpicked to represent #GenerationCandy in the year to come.
This list compiles the city's tried-and tested music recording studios you'll want to check out.
Students from Humanities courses speak up.