Candy Feels
15 Things You Have to Know About Achieving Your Dreams
Because the road to our dreams won't be easy.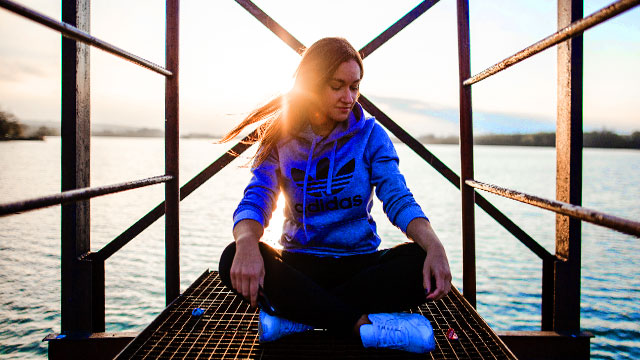 Unsplash
I used to be so timid and shy, but now that I'm already 26, I learned a lot of things about achieving my dreams that you could use too. Ever since I entered college I have learned that you can't learn everything about life from books. You learn them by experience. There's no manual on how we're supposed to live; that's all dependent on our humanity.
I really hope that these lessons would help inspire you in achieving your dreams. So to all of us, FIGHTING!
Learn when to listen and when not to.
Listen to words that would make you a better person. Listen to criticisms because they will mold you to be a better individual. Listen to good advice and live by them. Don't listen to words that bring you down. Don't listen the negativity in your head. Fight it because that would make you lose track.
Keep your family and loved ones close.
Because, believe it or not, they will bring out the best in you. They are your biggest supporters; you may not feel it sometimes but they are. No matter how many times you fall, they will always be there to lend a helping hand so you can stand up again.
ADVERTISEMENT - CONTINUE READING BELOW
The road to your dreams won't be easy.
We all need to work hard for it. There will be a lot of challenges ahead of you. You just have to be brave in facing them.
Be optimistic.
Even if the whole world feels like it's crumbling down, stay hopeful. Yes, life isn't as perfect as fairytales. But even fairytales have challenging times.
You will fail at some point.
All successful people faced challenging times at one point in their lives. We all have different struggles and failures; it's up to us on how we'll stand up after that. Even if you fail, greet those failures with a smile. Even if you want to cry, smile and be grateful because there's another chance for you to strengthen your character. Don't worry about failing, but start to worry if you don't want to try at all.
It helps to have an inspiration.
Whether that's your family, best friend, a celebrity, a person you look up to, the person you want to be, let them inspire you to do better. Sometimes, with their help, we realize the potential that lies within us.
ADVERTISEMENT - CONTINUE READING BELOW
Surround yourself with people who encourage you.
Don't surround yourself with people who just bring you down. You don't need another heartbreak, another hurtful word. Find people who will be with you through thick and thin, who'll never judge you for your failures and flaws. Say goodbye to the toxic people in your life.
It's okay to be stubborn...
When it comes to your dreams. Fight for them even if someone tells you to quit thinking about them. Prove yourself that you can rise and make your dreams come true.
It's also okay to give up some of our dreams to make way for new dreams.
It's not that you've given up. It's just that you found better opportunities and dreams you love more. You have to understand that there really are some things you need to let go.
That's why it's okay to begin again.
It's okay to set a new goal or new goals for yourself. You're never to old or too young to dream again. 
Don't be afraid to ask for help. 
We'll need help to achieve our dreams, and that's okay. Ask people you respect for guidance.
Always learn something new.
Don't box yourself. Get outside your box and comfort zone and get to know yourself better.
ADVERTISEMENT - CONTINUE READING BELOW
Be kind.
Whatever happens, be kind. Be the best version of yourself. Be humble andset a good example for others to see. 
Let go of your past.
Don't allow your past dictate your present. The past may give you a hard time in life, but at least it was a learning experience for you to be brave, to have strength, and to stand tall.
Expect the unexpected.
There will be a lot of surprises along the way. Expect the good things and be prepared for pain. But in the end, all things will work out.
Lastly, believe in yourself because you really can do it.
"You suddenly or sometimes won't feel so smart anymore."
Constant cups of coffee, panic attacks before exams, eyebags for days, and tons of memes about stress. Sound familiar?
If it's something you've meticulously mulled over and thought long and hard about, then you're not marupok because of it.
Trade in your old iPhone for the iPhone 11!
As part of the #BreakTheStigma campaign, mental health experts and advocates say there is nothing wrong with asking for and needing help.
Carlie Hanson is definitely someone to watch for!
Because coffee is LIFE, no matter where you are.
Contrary to popular belief, it's rare for people to find the "perfect" first job!
As always, we look to the stars for the best blush shades that will highlight our golden glow.
Debby Ryan believes that Patty and Bob are soulmates!
Borrow your brother's or boyfriend's polo, or shop at the men's section for yourself, and try these looks for your next 'fit.