Candy Feels
Candy Reader Poetry: You Never Even Tried
You gave us up.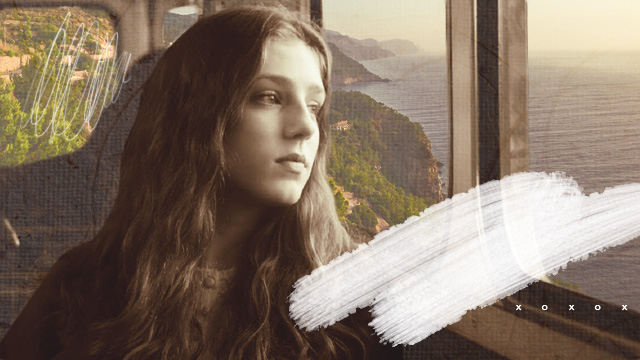 PHOTO Warner Music ART Clare Magno
A little bit of yesterday, today, and tomorrow
Making it hard to decipher what's coming
Wondering, searching, every single day
Looking, reminiscing, every minute of every day
The day when you felt like walking on cloud nine,
Not minding the birds nor the planes that came and left
The day when you experienced that you were in seventh heaven,
Not caring about the angels nor the songs that were on replay
All that happiness, smiles, and laughters
I have always known that they would be gone
But I didn't exactly realize that it would be this fast
It was vaguely even there, just waiting for a perfect time
No warnings, no signs
Then you left me, not even leaving your shadow behind
Memories shattered in front of my eyes
You broke me once more, and I should have known
You made so many promises,
Promises that I thought you would keep
I believed you and all your words
Too bad I've made myself a fool for you
You convinced me that you wouldn't leave
But where are you now?
Weren't you the one who left and bid goodbye?
Weren't you the one who gave us up, the one who never even tried?
\\\\\\\\\\\\\\\\\\\\\\\\\\\\\\\\\\\\\\\\\\\\\\\\\\\\\\\\\\\\\\\\\\
Get the latest updates from candy!
subscribe to our newsletter!
////////////////////////////////////////////////////////////////
You know you'll regret it.
You don't even have to leave the house!
From digital art to photography to mixed media, Filipino artists show that creativity is never lost in our people.
Skip a makeup step with these beauty goodies!
Take pretty notes and study effectively with these tips!
Wait for a love like this. A love that is good to you, for you.
Are you up for this challenge?
Can't wait to see the actual gowns!