Candy Feels
Candy Reader Poetry: The Year We Fell Apart
Do you think we'll ever stop loving each other?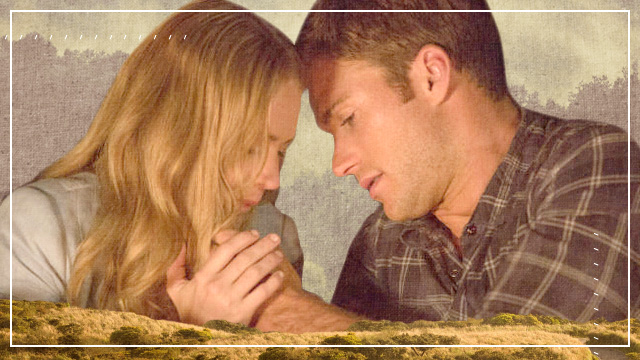 PHOTO 20th Century Fox ART Clare Magno
We were star-crossed lovers, sharing each other's dreams and flaws
We were each other's answers to the questions that haunt us
We used to be together, inhaling every word said, inhaling shared moments
We used to look in each other's eyes and see life beyond
We used to hold hands and never let go
We used to laugh and make things better
We were each other's future
We used to be
We used to 
As time went by, silence came and the cold breeze lingered
Distance grew and words were left hanging
Dreams were shattered
Hearts broke and the future became unclear
We never knew each other in the same way again
We grew apart
Fate truly is funny and clever
As our eyes accidentally meet again as I walk through the cold street
I felt the time stopped
The lips I fell in love with turned into a smile
I stood where I was as you walked towards me
My stomach was about to explode as you said hi
I answered with my best hello as I stared at the eyes that used to comfort me
ADVERTISEMENT - CONTINUE READING BELOW
You asked me out for coffee and it all started again
We shared stories, we shared laughter,
And we shared conversations that made me fall in love
We remembered 
Then we grew silent, as I saw you looking distantly out the window
I felt my throat tighten when I asked you, "Why did you love me?"
You looked at me and answered, "I loved you because I couldn'thelp it.
You were the rain, you were the storm that brought rainbows in my life."
I gave a sardonic laugh as I took a sip form my cup
"What happened?" I asked, looking down.
You keep playing with your cup and answered with a sigh,
"No matter what we do, we keep on hurting each other."
I looked at you and smiled.
I am looking at the boy who used to light up my day,
who used to keep me warm,
who used to make me whole
I stared at the hand that used to fit mine
ADVERTISEMENT - CONTINUE READING BELOW
"Do you think we will ever stop loving each other?" I asked.
"No," you replied with a smile as you looked away.
"But I think we were never meant to be together."
And indeed, we fell apart.
It's like seeing Seo Dan and Seung-joon all over again!
The internet seems to love his lighthearted humor during these troubling times.
Many of our favorite K-drama actors right now actually started out as idols!
Thailand rethinks its elephant strategy.
Who else wants a basket full of mojos?
We're hoping to see more of these in different LGUs!
Sometimes, no matter how hard you try, some people just won't vibe with you, and that's totally fine.
Have you tried the #ComeAroundMeChallenge?
The cheerleading docu-series is a phenomenon.
A lot of them are dirtier than a toilet seat.
The kind of wholesome content we all love to see.