Candy Feels
Candy Reader Poetry: The Science of You and Me
A poem inspired by the book Everything Everything written by Nicola Yoon.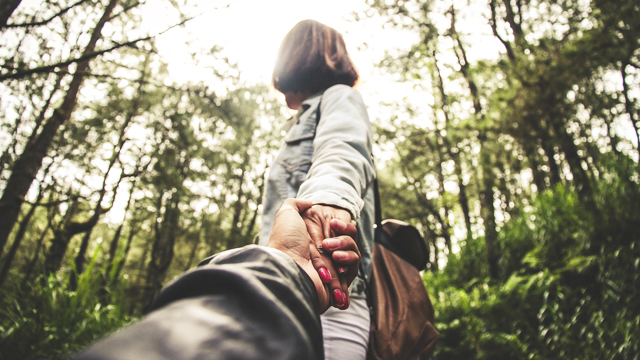 PHOTO Unsplash
Physics was a subject I didn't really care for in school
It never occurred to me that understanding the physical world
would someday be important since I mostly lived inside my head
For me, it was enough I that I knew what to call matter, energy, and force
To know the basic concepts of time and space
Until you arrived and made me realize
that I needed to comprehend motion
because you moved every single part of me
The Big Bang Theory states that everything came from nothing
That for some reason, an explosion happened
and it created all that we see now
In a way, it makes sense
Because you, you came to me from nothing
An alien who flew into my universe that somehow became my sun
I wilt without your warmth
If I were to explain how we started,
I'd say our story is that of Newton's Laws of Motion
My life was static
I was the body at rest
ADVERTISEMENT - CONTINUE READING BELOW
I did not know what I was waiting for,
all I knew was I had nowhere to go and no one to go to
You, however, is the opposite of my stillness
You are the moving body that couldn't stop,
always looking, never really aware of what you were searching for
CONTINUE READING BELOW
Recommended Videos
In our differences we were inertia
Until we met
Until you barged into my lonely with all of your kinetic energy
You who cannot stop collided with me who cannot move
The external force I needed to shatter the walls built around this cold heart
You countered my mass with such strong force
that had my heart beating ten times its usual speed
You gave my life momentum when all I knew was breathing
And then I understood that when they say
that for every action there is an equal and opposite reaction, they meant us
That the moment you decided to love me,
I had the choice to love you back or turn you down
ADVERTISEMENT - CONTINUE READING BELOW
And how could I turn you down when you make this world
more beautiful than the one I made up in my head?
I didn't know there is beauty in blurring objects that pass by me
when I move from one place to another to get to you
That time accelerates when we are together and slows down when we are apart
That it is impossible to know you and not be pulled by your gravity
When I say I love you
I mean that fate brought us together
the same way it let that apple fall on Sir Isac Newton's head
I mean that you are Chaos Theory's answer
to that one time I looked at the sky and imagined being in love
I mean that every single element in this world
conspired to make us meet and be together
You are everything
And sometimes I worry that when something this good happens this fast
We will find ourselves at the end even before we have the chance to blink
That if everything came from nothing,
Now that you are my everything, you will eventually go back to being nothing again
ADVERTISEMENT - CONTINUE READING BELOW
But in these fears I find courage to continue my discovery of us
Because in this science of you and me
When everything becomes nothing,
We need not worry
Because nothing is where everything really begins.
Do you have a favorite student vlogger?
They fit the budget and still do the job.
Mateo graduated high school from the Saint Candida School in Iloilo.
It's a slap in the face when the person who eagerly swept you off your feet suddenly goes floating away.
They've got beauty and brains.
No more need for alt accounts.
Every corner is Instagrammable!
Store the small items scattered on your table in these cute trays!
Here's where you can score this bottled chocolate spread.
From The Candy Bulletin Community