Candy Feels
Candy Reader Poetry: The Day I Opened Up My Heart Again
You were holding the spare key to my heart.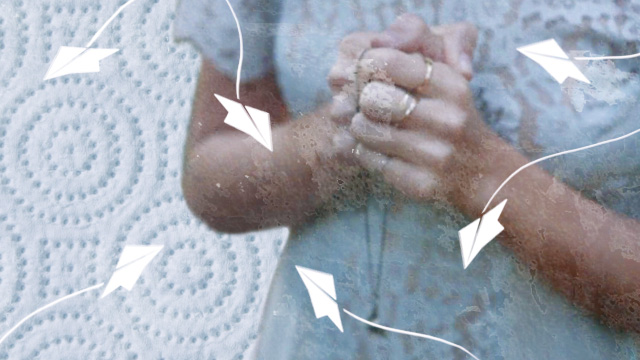 PHOTO MCA Music ART Clare Magno
I've loved with all my heart without realizing that my all wasn't really enough for him
And he left me, just like that, in a blink of an eye
It was so easy for him to let me go, without a single thought
As if what we built was a sandcastle near the shore just waiting for a wave to knock it down
Since then, I've locked my heart up and threw away the key
I threw the key away in the ocean of tears I cried when he left me
It made its way to the bottom and no one will dare get it
I know this won't make me feel any better, it won't make the burden lighter
But knowing this means that I don't have to worry about getting hurt anymore
I don't have to worry about falling asleep soundly
I don't have to worry about the number of times I'll convince myself that I'm okay
I don't have to worry about not wanting to see the sunshine every morning
Most of all, I don't have to worry about being consumed by thoughts of him
ADVERTISEMENT - CONTINUE READING BELOW
One day I decided to break the sad trance he trapped me in
I left my room to get a cup of my favorite coffee
And then I remembered him again
How I was used to ordering for two
How we had the same favorite flavor and then I changed my mind in the last minute
I reminded myself that I needed to stop associating things with him
But he meant so much to me that I didn't notice how he altered the scheme of how I saw things
I didn't really notice until he left
I didn't notice until that was all that's left to do
I know it's time to try something new so I ordered a different cup of coffee
I took a sip and realized it's not bad to try something new
And in that crowded room, the only place to sit was with you
I don't know if it's the coffee, or if this day was all about taking chances
But I directed my steps to your table, to you
ADVERTISEMENT - CONTINUE READING BELOW
I asked if the seat across you was taken already
And you told me, to go ahead and take it
There was an awkward silence until you broke the ice
You asked how my days were doing
It was funny how we had a lot of things in common
But it was funnier how meeting with you at the coffee shop became an everyday thing
The awkward silence slowly became a comfortable one
I wonder how strangers can be comfortable with each other in an instant
There's really something in you that's different
It's something that makes me want to know you more
And on that third Saturday after we met, you asked me if we could eat out
Apparently, we both loved Japanese
So we went, got lost in the moment
And only when you brought me home did I realize that I didn't think about him today, not even once
I felt something I haven't felt in a long time
Something I thought I wasn't capable of feeling
I was terrified
ADVERTISEMENT - CONTINUE READING BELOW
I felt my courage in taking chances wavering
I was already okay with being by myself
I am not ready to risk that stability again
But you were persistent
You never got tired of trying to break the walls I've been holding up
You never gave up even when I was being difficult
And I was falling, unexpectedly
And on that Sunday morning, you were standing at my doorstep
I opened the door and looked at you
I realized that I forgot to throw away the spare key to my lock
And maybe the universe was playing its tricks on me,
But you were holding my spare key.
Make the most out of your time in self-quarantine!
It's okay to take it slow.
Are you ready to elect the next Philippine president?
A lot of them are apps we haven't heard of before.
We're sure you've seen portraits on your feed.
Some good news to start your day off!
It includes Lee Min-ho's TV comeback!
Meanwhile, the number of confirmed cases in the Philippines is at 2,633.
It's okay to admit if you're having a hard time doing the one thing you thought you were good at.
All the outfits and props were just things found around their house!