Candy Feels
Candy Reader Poetry: No Matter What I Do, I Still Come Back to You
It's hard to believe especially when it's you I miss.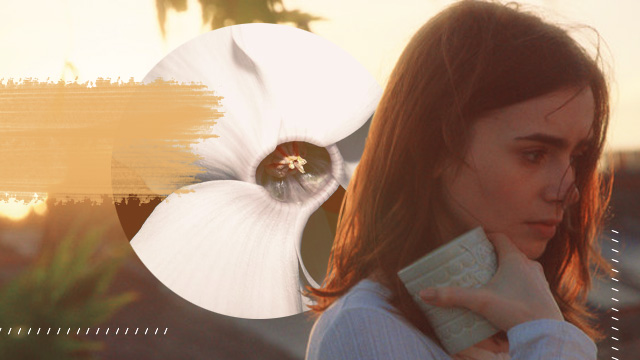 PHOTO Lionsgate ART Clare Magno
I try to convince myself that I am strong, that I am capable of anything.
Yet when I see your perfect face, I become nothing of a fighter.
I melt into your arms, fall back in your traps.
Your voice, like poison, moves inside me.
Your laughter stings like a bee.
And I am left wondering how you can sit there so beautifully,
While I'm looking at you miserably happy?
I am miserable because of these mixed emotions, happy for existing with you.
And even when the pain of being with you tears me up,
No matter how I push myself away, this stupid heart just doesn't know when to stop.
Because no matter what I do, I always end up coming back to you.
Even when I know you can't hold me like you used to,
or call to ask me how I'm doing,
And even if you do, I'd still hide myself pretending,
Telling you I'm okay when I'm really not.
ADVERTISEMENT - CONTINUE READING BELOW
Why can't you see that I'm not fine without you?
You see me happy, but all my friends know that's not true,
All because, I'm not with you.
And all I can do is look back on those memories I can never go back to.
I know we tried to work things out,
to make our love last,
Young and foolish, everything ended too fast,
I was pained by all the things you did.
Stained by our memories,
but no matter what I do, I'm still stuck in our stories,
like a story I never want to be over,
always wishing for a never ending chapter.
I can't believe how foolish I am for saying this.
It's hard to move on, especially if it's you I miss.
Because no matter what I do,
I always find myself coming back to you.
Aside from IU, heavyweight groups like BTS, BLACKPINK, TWICE, and BIGBANG are also on the list!
Both the shop and its drinks are too pink and pretty!
There are also useful tips for showering your cat and cutting their nails. #NEED
Who else is excited for an all new season of "Kingdom"?
It's honestly a pretty decent amount for extra income!
Here's a little guide to get you ready for post-college life.
More Hyun Bin content coming our way!
Makati has plenty of heritage and culture.
These are the styling mistakes you're probably making.
It's the new takeover trend in food.
You might be rekindling an old relationship, but you also wouldn't want to cut ties with other people in the process.
Craving that crispy CLOY goodness?