Candy Feels
Candy Reader Poetry: Love the Girl Who Wanders
Love the girl who loves adventures.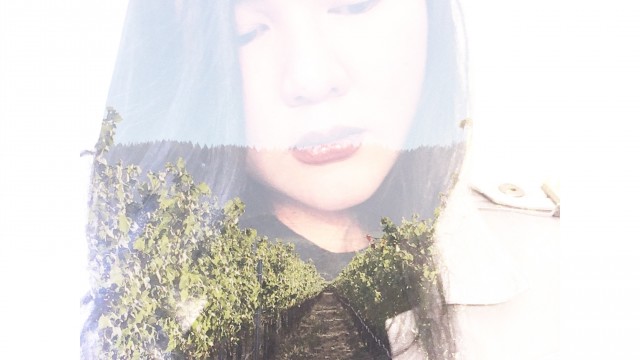 Kiana Cuyugan
Love the girl who wanders
Love her passion for traveling with vague destinations
Go and walk with her to a place she said was special
And when she seems lost, hold her hand and let her feel your presence
She may seem okay by herself but that is nothing more than a charade
Swim into the depths of her heart and you will see
How badly she actually needs someone to catch her breath with
Love the girl who wanders
Love the girl who falls for the moon over and over again
Love every poem she made out of every sunset and sunrise
Love her even if her attention will never be solely yours
And when she falls quietly, stay with her
Hug her tight as the wind ferociously touches every curve of her being
Appreciate the glimmer in her eyes every time she speaks her heart out and share with you every beautiful sight she has seen
Listen to her words and dig deeper, she surely has a lot more to say than her one liners
And as for you, carve every memory made from your own journey
Days will come that she will ask you to uplift her with one
ADVERTISEMENT - CONTINUE READING BELOW
Love the girl who wanders
Even though her heart constantly flies and ventures to anywhere
Help her catch the missing beat in her daily adventures
Love her as much every time she slips through your finger
Be patient
If she pushes you away, let her
And when she starts to drift away, accept that wanderlust is her other lover
The disease that will always steal her way from you
Lastly, love the girl who wanders
Walk beside her
Match your stride with her
Never drown her with too much of anything
Only give her what she can take
Accept her independence
Accept her need to seek
And accept that she is the kind of woman who will follow her instincts no matter what
Love her still and boost her heart
Always be prepared to say yes
Yes to every crazy adventure
Yes to every spontaneous late night dance she'd take with you
Yes to staying up until morning just to listen to her out of this world thoughts and point of views
Yes to a lifetime of searching for life and her purpose
Love her and let her wander through the bewilderment of your soul
Let her find solace in the tenderness and warmth you have that you saved only for her
Wander with her through life
And never give up on the girl
ADVERTISEMENT - CONTINUE READING BELOW
Do these and she might say yes to you
Do these and you might be her only definite destination
The only thing constant and never changing in her heart
Love the girl who wanders and watch her give you the remaining minutes and breaths she has just to share with you the little infinity of every breath-taking adventure in her life.
Love her and she will definitely love you back forever.
The 19-year-old dancer also appeared in the music video and on Jimmy Fallon's show along with her dance crew The Lab!
This is straight out of a teleserye!
It'll be available in five cute colors!
Sometimes, it only takes a few simple additions to brighten up your area and inspire you to stay productive.
Aside from IU, heavyweight groups like BTS, BLACKPINK, TWICE, and BIGBANG are also on the list!
Both the shop and its drinks are too pink and pretty!
There are also useful tips for showering your cat and cutting their nails. #NEED
Who else is excited for an all new season of "Kingdom"?
It's honestly a pretty decent amount for extra income!
Here's a little guide to get you ready for post-college life.
More Hyun Bin content coming our way!