Candy Feels
Candy Reader Poetry: I Won't Let You See Me Break
On the spoken word piece: For the fat women who are struggling in their little space, remember that you are worth more than just your body mass.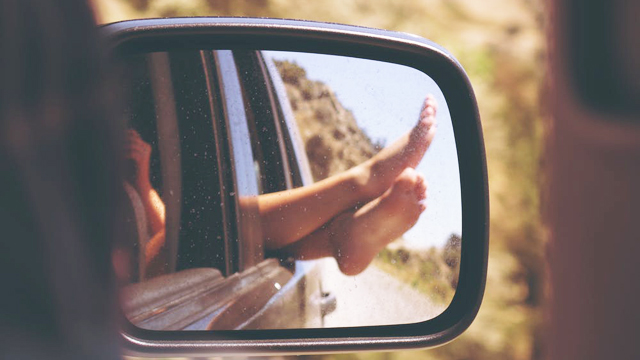 PHOTO Pexels
The first time I looked in the mirror, I'm confronted by the reflection of a girl.
Her face is telling me to apologize on her behalf to the human race, to the gods, to the universe
For letting her body be as thick as a four-hundred-page book
for not fighting back and hanging onto those words;
for keeping her emotions and refusing to let them out;
for allowing her body to be thrown with words of insult, pain, hurt,
and to the whole sense of being a fat girl sitting at the back in class.
She was 16 when she liked someone.
She would wear pearl earrings;
flaunt her long black hair, and sometimes
tuck a part of it behind her ears.
She would apply lipstick on
even if the tint went beyond the lines;
would insist to not wear oversized shirts to not make her look twice as bigger,
she'd paint a smile on her face despite the shame and hurt.
ADVERTISEMENT - CONTINUE READING BELOW
It's as if she's a goldfish swimming in the forest,
finding herself lost in the woods,
unable to defeat the swords of everyone's taunting stare.
She wanted to be more than that drop of rain
that your windshield wipers miss on your car window;
more than just a cyclical movement you make
as you spin your spoon around in your coffee cup.
CONTINUE READING BELOW
Recommended Videos
I gave the mirror a look once again,
and saw her reflection fading.
Just like the wind at any velocity
validating her existence,
I never thought she was just visiting.
Enough of the bullying.
I wanted to throw a fit on everyone's face,
but I do not want to give you the satisfaction of seeing me break.
P30,000 is a huge amount!
It's also a fundraising campaign that already surpassed its goal amount.
Plus, other interesting things you might not know about her.
Make your plantita dreams come true while hustling.
The solo artist talks about the importance of collaborating and teamwork.
Athletic brains and academic brawn in one complete package
Proper planning and online hunting are ~key~.
"You can't 'buhat' your team all the way, you have to work together!"
In an interview with Candy, STI College Dasmarinas' Deputy Administrator spoke about the struggles they've encountered amid the pandemic.
The closures are caused by the coronavirus pandemic.
From The Candy Bulletin Community