Candy Feels
Candy Reader Poetry: I Won't Let You See Me Break
On the spoken word piece: For the fat women who are struggling in their little space, remember that you are worth more than just your body mass.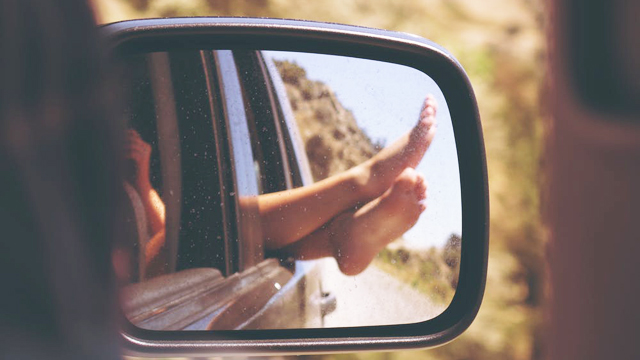 PHOTO Pexels
The first time I looked in the mirror, I'm confronted by the reflection of a girl.
Her face is telling me to apologize on her behalf to the human race, to the gods, to the universe
For letting her body be as thick as a four-hundred-page book
for not fighting back and hanging onto those words;
for keeping her emotions and refusing to let them out;
for allowing her body to be thrown with words of insult, pain, hurt,
and to the whole sense of being a fat girl sitting at the back in class.
She was 16 when she liked someone.
She would wear pearl earrings;
flaunt her long black hair, and sometimes
tuck a part of it behind her ears.
She would apply lipstick on
even if the tint went beyond the lines;
would insist to not wear oversized shirts to not make her look twice as bigger,
she'd paint a smile on her face despite the shame and hurt.
ADVERTISEMENT - CONTINUE READING BELOW
It's as if she's a goldfish swimming in the forest,
finding herself lost in the woods,
unable to defeat the swords of everyone's taunting stare.
She wanted to be more than that drop of rain
that your windshield wipers miss on your car window;
more than just a cyclical movement you make
as you spin your spoon around in your coffee cup.
I gave the mirror a look once again,
and saw her reflection fading.
Just like the wind at any velocity
validating her existence,
I never thought she was just visiting.
Enough of the bullying.
I wanted to throw a fit on everyone's face,
but I do not want to give you the satisfaction of seeing me break.
For instance, UP MBS welcomes students from any university, college graduates, and even professionals!
From the master crammer to the sleeping beauty.
Do you thrive on working late nights and dread waking up early to get to school?
The student-artist talks about how he got started on portraiture and food art, his most memorable piece, and his advice to fellow student-artists.
For the third time, University of Sto. Tomas ranked first in an independent survey on the best psychology schools in the country.
"Psychology major ka? Sige nga, can you read my mind?"
Before you commit to your first ink, you might want to consider these things first.
Truth is, there's a chance your college major won't be entirely related to your career path.
There are some things we wish we would've done differently in high school.
It's in the world's natural order for people to make blunders and fail, so don't be too hard on yourself when things don't go your way.