Candy Feels
Candy Reader Poetry: I Have a Heart That Hungers for Something
But this hungry heart of mine, it keeps telling me that's you.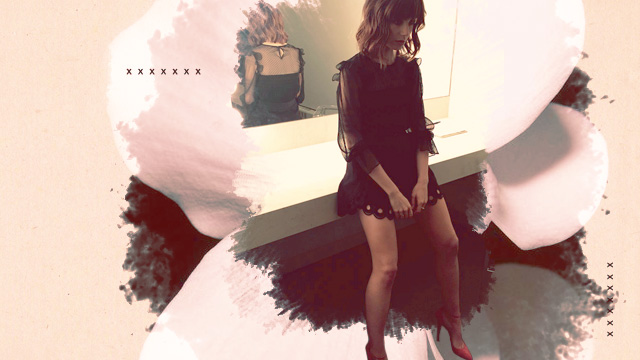 PHOTO Lily Collins | instagram.com/lilyjcollins ART Clare Magno
The world blasted suddenly,
And two worlds collide magically.
A spark there is,
A tingling sensation one can't resist.
Help me.
I'm drowning in a deep sea of emotions
Your picture in my mind never left.
Our moment keeps on replaying, rewinding.
Your voice,
I clearly remember your voice,
Echoing on and on,
Slowly drilling on my fragile eardrum.
I need not to show
This weird feeling of mine,
I pretended I was fine
When it feels like an explosion inside.
Explosion,
This is strange,
Really strange.
If this is infatuation,
Please leave my mind.
If this is something,
I don't know now.
I wonder.
Do you think of me, too?
Or were our favorites scenes deleted from your life
By some other girl you know,
and everything was just a show?
I never want to expect.
Never want to hope.
Never want to assume.
But this hungry heart of mine,
it keeps telling me it's you.
ADVERTISEMENT - CONTINUE READING BELOW
It'll be just like the good, old days-except now, you can watch it any time, anywhere.
Molo has since posted his public apology online via Instagram stories.
Finally, something to look forward to.
This is just heartbreaking.
For "a different kind of positive," as designer Ram Silva puts it.
All you need is coffee, hot water, and milk sugar is optional!
What's your best and worst trait as a friend?
Stock your freezer with your all-time Jollibee favorites!
Make the most out of your time in self-quarantine!
It's okay to take it slow.