Candy Feels
Candy Reader Poetry: I Have a Heart That Hungers for Something
But this hungry heart of mine, it keeps telling me that's you.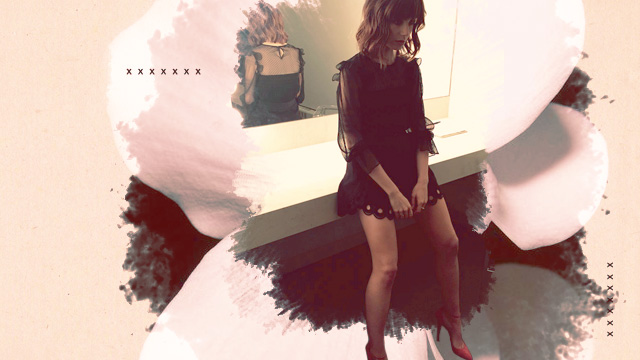 PHOTO Lily Collins | instagram.com/lilyjcollins ART Clare Magno
The world blasted suddenly,
And two worlds collide magically.
A spark there is,
A tingling sensation one can't resist.
Help me.
I'm drowning in a deep sea of emotions
Your picture in my mind never left.
Our moment keeps on replaying, rewinding.
Your voice,
I clearly remember your voice,
Echoing on and on,
Slowly drilling on my fragile eardrum.
I need not to show
This weird feeling of mine,
I pretended I was fine
When it feels like an explosion inside.
Explosion,
This is strange,
Really strange.
If this is infatuation,
Please leave my mind.
If this is something,
I don't know now.
I wonder.
Do you think of me, too?
Or were our favorites scenes deleted from your life
By some other girl you know,
and everything was just a show?
I never want to expect.
Never want to hope.
Never want to assume.
But this hungry heart of mine,
it keeps telling me it's you.
ADVERTISEMENT - CONTINUE READING BELOW
How much should we rely on them to capture our personalities?
Guys, it wouldn't hurt to add a twist to your go-to look!
Shop with an advocacy in mind!
Is IF advisable for a college student's busy lifestyle?
"Planado na, booked na ang trips."
Share your routines, too!
The next Miss Universe Philippines is said to receive the biggest cash prize in the history of Philippine pageantry.
While there is still a long way to go, it's become so much easier to find like-minded people who share the same cause.
It's a game for those who love to play around and break the rules.
Truth is, you don't need to spend a lot to achieve the feed of your dreams or build your portfolio.
Now's your chance to give back.