Candy Feels
Candy Reader Poetry: For the Pretty Girl
How does it feel to be adored by him?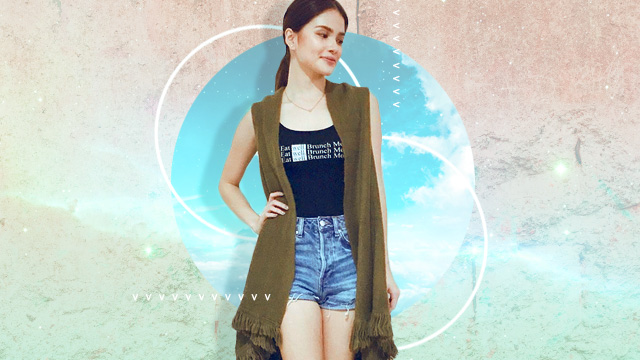 PHOTO Elisse Joson | instagram.com/elissejosonn ART Clare Magno
Pretty girl with hair of ebony,
You fill his heart with glee.
When you smile,
His stomach erupts with butterflies.
Pretty girl, don't be ashamed,
He's drunk and he forgot his name,
But in his mind is your face.
Oh pretty girl, don't you fret.
You don't know yet.
He loves you so dearly.
He goes to bed,
You're in his head.
He loves you truly.
Conversations you had on repeat.
You make his day feel complete.
Pretty girl, it stings.
How you're able to make him feel these things;
Feelings I'm not able to give.
You're one of his reasons to live.
I laugh at myself, thinking
That I could compete,
And compare myself
To the girl with ebony hair.
It's like seeing Seo Dan and Seung-joon all over again!
The internet seems to love his lighthearted humor during these troubling times.
Many of our favorite K-drama actors right now actually started out as idols!
Thailand rethinks its elephant strategy.
Who else wants a basket full of mojos?
We're hoping to see more of these in different LGUs!
Sometimes, no matter how hard you try, some people just won't vibe with you, and that's totally fine.
Have you tried the #ComeAroundMeChallenge?
The cheerleading docu-series is a phenomenon.
A lot of them are dirtier than a toilet seat.
The kind of wholesome content we all love to see.