Candy Feels
A Guy I Like Inspired Me to Continue Writing
Writing helped me express the words that I couldn't speak.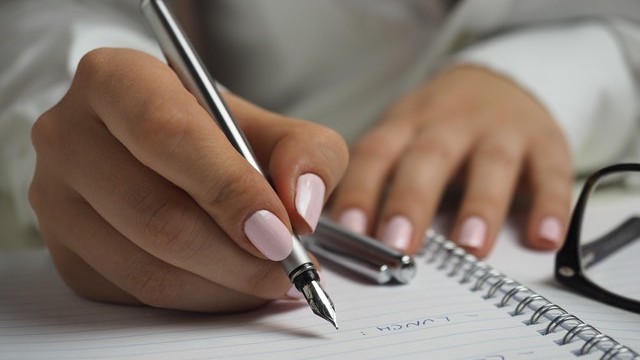 Pexels
When I was young, I was already fond of writing in diaries. I just loved to write random things. I even wrote on every paper I saw. It made me feel like someone is actually "listening" to whatever I said. But when I got older, there came a point in time when I often lost my diaries. As much as I wanted to keep them private, I kept misplacing them. I felt scared because I knew it could be read by anyone, anytime, and anywhere. Plus, I had no time because school works were piled up. So, I decided to just stop.
After I stopped writing, there was no other way to express what was on my mind. It was terrible. It was not easy to just speak of everything. Even if you talk to the closest person you know, it's hard. It was difficult to keep things by myself and not be able to do anything about it. It sucked.
ADVERTISEMENT - CONTINUE READING BELOW
The only thing that diverted my attention was school. But just when I thought that things were working out so well for me in school, a lot of things happened. High school was mayhem. You get in a lot of trouble. In academics, responsibilities, friends, and love. We were young and inexperienced.
CONTINUE READING BELOW
Recommended Videos
That time, I got attracted to a guy. It was so new to me. I didn't know what to do. I didn't know how to say it. I just couldn't explain it. Every single day was a day that I looked forward to. Every day was a whole new experience to me. Every day, I got to interact with him. It made me feel emotions that were inexplicable. I thought that if I told anyone about it, they wouldn't understand. I got scared that they would judge me if I told them how I felt.
So, I decided to write again. I began recording every moment that happened between me and him. I wrote everything. I didn't want to miss anything. I didn't want to forget a single second. So, I wrote every detail I could. There were times when I would sneak my diary out just so I could write what just happened. I would even write how we made a meaningless eye contact. I wrote on our breaks. I wrote before I sleep. I just wrote so much.
ADVERTISEMENT - CONTINUE READING BELOW
Things got more complicated. People started paying attention to "us." It became more confusing. It seemed like even the words I wrote were messed up, too. My relationship with him became awkward. There was a line drawn between us already. I never wanted that to happen. I really wanted to talk to him but I didn't know what to say. My mind would always go blank.
During those times, writing helped me speak my mind. It made me express things that always remained unspoken. Writing helped me get through the day—good or bad. It lessened the burden I felt inside. Writing saved me. It saved me from completely losing my mind. But that's not it. Writing also helped me tell my first love how I felt about him. I told him everything I wanted to say through letters.
Writing also helped me tell my first love how I felt about him.

ADVERTISEMENT - CONTINUE READING BELOW
After that, I felt lighter and satisfied. He did not reply to any of my long messages but I wanted to believe he read them. And for some reason, just the thought of him reading every word I wrote made me happy. It made me realize that writing down words that I couldn't speak of would help me feel better. It is because writing also takes the same courage as when you speak it up. That is why until now, I have never stopped writing. I have no plan on doing so. I wrote this to let him know that because of him, I finally realized what I love to do. That because of him, I was able to take courage and speak my mind. That because of him, I got better. That because of him, I was able to bring back something important that I once threw away—writing.
ADVERTISEMENT - CONTINUE READING BELOW
Now, writing will always be a part of me which also means that he will always be a part of the person I have become. For that, I would like to thank him.
Yes, a mainstream romance about two Filipinas falling in love. And it's really good.
Find out what the universe has to say about you.
Some started with zero entrepreneurial experience and knowledge!
Red wine in a scented candle? *Adds to cart*
Is Pepe Herrera Toni Gonzaga's leading man?
In this episode of Made It, Nina talks about starting a business as a college student and eventually growing her brand into what it is now.
This book will bring out the romantic K-Pop fan in you.
They've also dreamed of being doctors.
They're flexible to accommodate working students' schedules.
The COVID-19 pandemic completely changed the employment landscape.
From The Candy Bulletin Community